Mayor Jim Watson
October 27, 8:30am - 10:00am EDT. Hosted at Makerspace North
part of a series on Transparency
About the speaker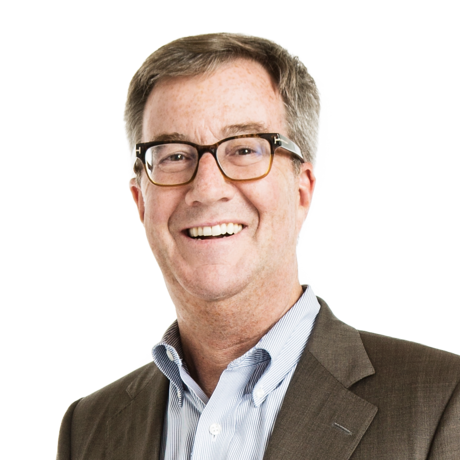 This month's theme is transparency, and the idea behind it goes like so… We are a species that flourishes when we're seen, when our work matters, and when we connect with and understand one another. What makes all of this possible is the posture of transparency—the willingness to be seen, knowing that transparency may not always be reciprocated or appreciated.
A boss sharing her vision with the team, looking your friend in the eye and telling the truth, or owning your mistakes—none of this is possible without transparency. These experiences are refreshing, and they change us because we're used to having our shields up all of the time. It's true it won't always be joyful—transparency can lead to pain because truths are told and realities are flipped, but that doesn't give merit to avoid it. Life is enormously better when we're real with each other, and it makes us wonder why we can't always assume this posture. Transparency merely invites us to do the hard work of building meaningful relationships the right way.
As this month's speaker we're honoured to welcome Mayor Jim Watson to the CreativeMornings Ottawa stage. Mayor Watson will be speaking a little less formally and a little less politically and share with us the role transparency plays in the civil process.
ABOUT JIM WATSON:
Mayor Watson has dedicated most of his career to public service in Canada's capital. First elected as a Councillor in 1991, and again in 1994. Three years later, he was elected as the youngest Mayor in Ottawa's history and was re-elected on October 27, 2014.
Politics isn't what Watson planned. He wanted to be a newspaper reporter, but a bushel of resumés got him only a phone interview for a tiny paper in Timmins. So he joined the federal government, coming to a bit of prominence in the 1980s when he worked for House of Commons speaker John Fraser.
Two things spurred him into civic politics in 1991. First, his property tax bills, which he found alarmingly high as the new owner of a semi-detached in Old Ottawa South. And second, his frustration with politicians who promised things knowing nobody would remember them by the next election.
Local partners
Rogers TV stations produce more local TV than any broadcaster. In 2012, our stations produced 17,000 hours of informative local programming involving over 25,000 community groups, underlining our commitment to our communities and to the objectives of the Canadian Radio-Television and Telecommunications Commission's policy for community-based media.
Additional details
Event Schedule:
7:00 AM - Rise and shine!
7:02 AM - SNOOZE
8:30 AM - Check in, enjoy breakfast
9:00 AM - Listen to super inspiring talk
9:25 AM - Q&A with speaker
9:30 AM - Open pitch (have something to share with us? Now's the time!)
9:35 AM - Mix and mingle
10:00 AM - Off to work!
Location: MakerSpace North, 250 City Centre, Bay 216 (entrance is at the upper back level of the building).
Driving. Head to the south end of the parking lot on City Centre Ave, just passed Orange Gallery. Veer right towards the ramp and onto the second level.
Biking. Woven between a number of intersecting bike routes, cyclists can turn off the path into the main level of the City Centre parking lot. Head towards the south side of the lot, and ride up the ramp to the second level.
Walking. Use the fire escape staircase on the south side of the building. Hold on tight to the rails and make your way to the second level.
Location
Hosted at Makerspace North
250 City Centre Ave, #216
Ottawa, ON Canada K1R 6K7
When October 27, 2016
8:30am - 10:00am