Maxi Sarwas on #PROMISE // LIVE ZOOM EVENT
– Hosted at Zoom Live Event
part of a series on Promise
About the speaker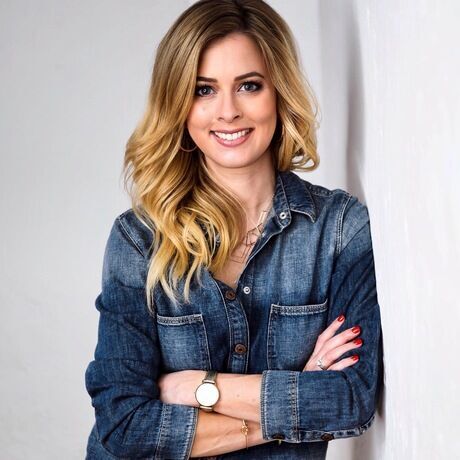 Maxi Sarwas is a renowned TV presenter and host who has hosted more than 2000 events and shows.
Maxi studied German, history of arts and Italian before starting her journalistic career. Mastering German, English and Italian opened her to lots of opportunities and experiences which she incorporates in her daily work.
Her interest in a wide range of subjects and specific industry sectors is equally diversified: from the automotive sector via business, engineering and sport to lifestyle, fashion, wellness, food and cooking.
The nature of her work is based on a promise of an amazing result, something Maxi will explore in her talk.
"An intensive and detailed preparation before working with a particular company is very important for me. Knowing the interests, goals and specific needs of the client is my basis for (re)presenting and to be absolutely convincing."
Additional details
Isn't a promise always also promising?
Promise being part of her daily work, Maxi Sarwas will explore the topic this month. What does promise even mean to us - both professionally and personally? What link is there between a promise and disappointment? How does advertising work with promises and how can we handle this in the best way?
She will take this even further to talk about how we can find our own promise for ourselves to help us in times of trouble.
Get ready for an inspiring first talk of the year, full of first-hand examples and learnings.
PS: You have to register in order to receive the zoom link a day before the event.
PS 2: We listened to you and will start the session 30min earlier. See you at 8.30!
Location
Hosted at Zoom Live Event
Online
Munich, Bavaria Germany
When
–