Matt Vogl - The Spectrum of Mental Health
September 25, 8:30am - 10:00am MDT. Hosted at A Digital-Gathering!
part of a series on Spectrum
About the speaker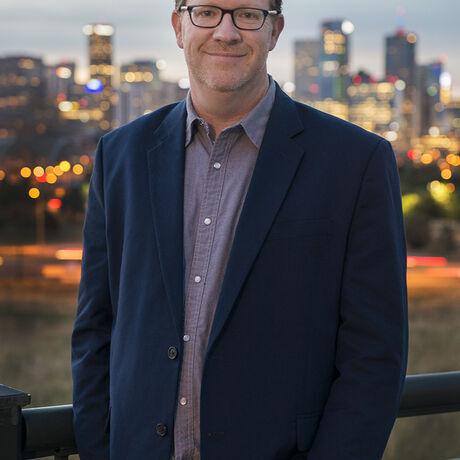 Matt's passion for mental health led him to found the National Mental Health Innovation Center (NMHIC) at the University of Colorado's Anschutz Medical Campus, in 2015. As Executive Director, Matt leads a team of committed professionals to help accelerate the pace at which new technologies are responsibly developed by working in close partnership with startups and entrepreneurs in order to better treat and prevent mental illness, promote mental wellness and destroy stigma.
Matt has become a leading national voice on mental health and the use of technology to improve people's mental health. Matt has lectured and been featured in the media internationally, including keynotes at the World Conference on VR and Industry in Nanchang China, and a TEDx talk on the use of VR in mental health.
Before taking on leadership of the NMHIC startup, Matt served as Deputy Director of the University of Colorado Depression Center and managed the national program expansion for the Nurse-Family Partnership. Matt earned degrees from Marquette University and the University of Minnesota and now lives in beautiful Golden Colorado. In those rare times when he's not working, odds are you can find him immersed in one of his other passions; hanging with his awesome sons, photography, kayaking, cheering for the St. Louis Cardinals and against the Chicago Cubs.
Additional details
Join Denver's exploration of the world-wide theme of "SPECTRUM" and hear from Matt Vogl about his story as a comedian, the spectrum of mental health, and its impact on creatives and their creativity.
Virtually every aspect of mental health is on a spectrum: Who develops mental illnesses, their wide-ranging access to care, how they're treated by those around them, the quality of care and supports they receive during recovery… all can vary wildly and all impact people's recovery and overall health.
Matt Vogl knows this too well. Professionally, he's seen people get better and thrive and he's seen them succumb to depression and die at their own hands. Personally, he's been on both ends of the recovery spectrum, having nearly died from a suicide attempt 20 years ago, to now thriving personally and professionally after getting the right care.
He'll explore the origins of our mental health mess, how old school thinking and trying the same solutions over and over has not provided the fix we desperately need, and how the creative community, disproportionately affected by mental illness, is critical to forging a new path forward.
Location
Hosted at A Digital-Gathering!
Somewhere in the comfort of you home
Planet Earth, United States
When September 25, 2020
8:30am - 10:00am