Mary Johnston
May 24, 8:30am - 10:00am BST. Hosted at The Old Dr Bells
part of a series on Preserve
About the speaker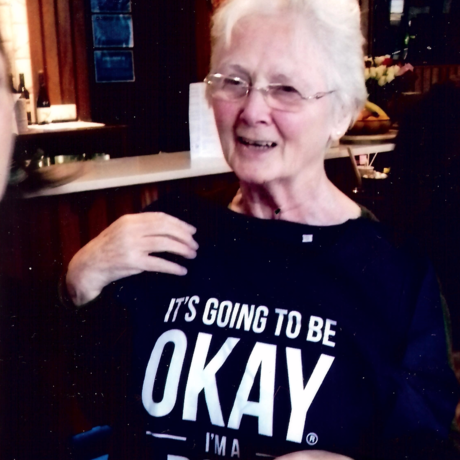 Language is a window to the soul
Mary Johnston was born in 1934 and brought up in rural Aberdeenshire. Doric was the only language she heard until she went to school, where she was chastised for speaking it and had to learn to speak "Proper" i.e. English. The Doric she speaks is that of her grandparents, born in the late 1800s. It is extremely musical, yet powerful and precise.
Those fortunate enough to have heard Mary read her work aloud, know how well she communicates the meaning of her poems to her listeners, even if some of the words are unfamiliar to them.
As well as share a few of her famous poems, Mary will be exploring the month's topic of "preserve" through touching on the historic shame aground use of indigenous languages and share the importance of preserving cultural expression and knowledge for generations to come.
Local partners
Additional details
This month is launch of CreativeMornings/Edinburgh Field Trips: FieldTrips are designed and organized by amazing individuals and organizations from within our community. They are offered in the same spirit of generosity that has powered CreativeMornings events for the past decade.
We have two Field Trips available on 24th May to sign up to:
WanderWomen: A Scottish Beachside Experience
A conversation in Constitution Street
The tours will depart following the event at 10:30am
Location
Hosted at The Old Dr Bells
121 Great Junction Street
Edinburgh, Scotland United Kingdom EH6 5JB
When May 24, 2019
8:30am - 10:00am