Mahendra Moonstar
May 25, 9:00am - 11:00am WIB. Hosted at Bandung Creative Hub
part of a series on Commitment
About the speaker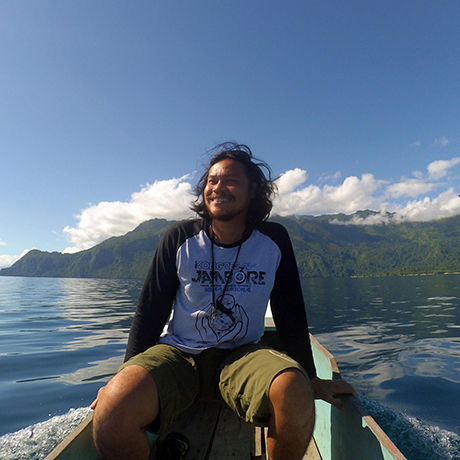 The typical, conventional nine-to-five work is the most stable and surefire way to earn a decent living—or is it?
Mahendra Moonstar is one of the few who dared to think differently. He abandoned the certainty of an office employment for the chance to explore Indonesia on his own two feet, one island at a time, from Sabang to Merauke.
A bold decision indeed. One that demands a considerable amount of wit, perseverance, and most importantly: commitment.
Local partners
Printing services with Coworking Space for Designers. Provide curated online gallery service at www.cmyk.id
CMYK @ Bale Motekar Banda no 40 +6289626003547
Additional details
A commitment is a promise to show up whether you're having a good or bad day.
It's a behavior and mindset that signifies the posture of a professional. It's about saying yes with your whole heart.
A creative life is built on the commitments you make to projects and people. It can feel like a leap of faith. But is that not the very essence of leading a creative life?
This month's global exploration of Commitment was chosen by our Vienna chapter and illustrated by Florine Glück. Thank you to our global partners MailChimp, Adobe, and WordPress.com for their ongoing support of the CreativeMornings community.
Location