Lukas Kronawitter & Doug Paige
March 15, 8:30am - 10:00am EDT. Hosted at Greater Cleveland Aquarium
part of a series on Water
About the speaker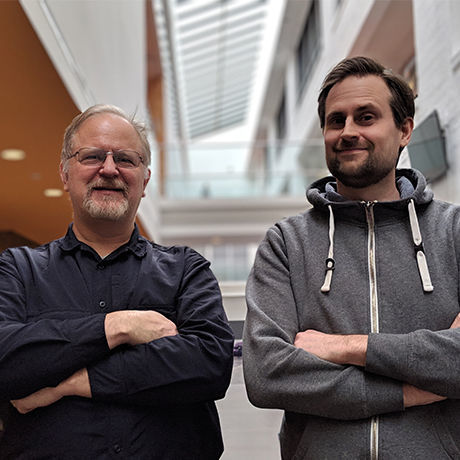 Lukas Kronawitter is an architect and urban designer based in Berlin, Germany. His current work focuses on interpreting ecosystem dynamics to develop processes and innovation for more efficient, responsive, and adaptable urban environments. Lukas has worked on sustainable water management concepts for cities in Asia, Europe, and North America, most notably the Tianjin Ecocity, the Chaohu Lake City in China. At the Berlin Research Society for Energy and Environmental Technology (Forschungsgesellschaft fuer Energie und Umwelt Technologie) Lukas conducted environmental impact assessments for renewable energy infrastructure across Germany. At the Technical University of Munich, Lukas was awarded the German Chancellor Fellowship from the Alexander von Humboldt Foundation for his work on life cycle management of building materials and construction processes. Lukas has also taught adjunct at the Technical University of Berlin and the North China University of Technology. He worked with Terreform ONE in New York and in Berlin where Lukas launched the Global Programs with Terreform ONE and CIEE (the Council on International Education Exchange).
Lukas is visiting CIA for a collaborative project with Industrial Design Professor Doug Paige to develop new models for a sustainable Cuyahoga River as part of Cleveland Foundation's Creative Fusion: Waterways to Waterways Edition commemorating the 50th anniversary of the June 1969 Cuyahoga River fire and the environmental movement it inspired. Creative Fusion: Waterways to Waterways will bring together a group of six international and six local artists to focus on projects that connect regenerative efforts for the Cuyahoga River to waterways around the world. Lukas' visit to CIA is made possible by funding from the Cleveland Foundation.
Doug Paige has been both a practicing design professional and educator with a focus on design process. His current research incorporates biomimicry into design methodology, including the Biomimicry Professional program with Biomimicry 3.8, undergrad and graduate education, and his own product design work. His current work includes exploring how nature can help solve human problems in both industrial and developing communities. Along with his studio classroom projects, doug has been developing new models of education, collaborating with local organizations to bring together students and the community for special projects including; pallet furniture, urban bike racks, studio furniture from deconstructed houses and using natural systems to study the Cuyahoga River bulkheads and fish health. Doug brings together his diverse backgrounds in industrial design, product development, education and biomimicry to create a unique lens for exploring complex problems.
Local partners
Location