About the speaker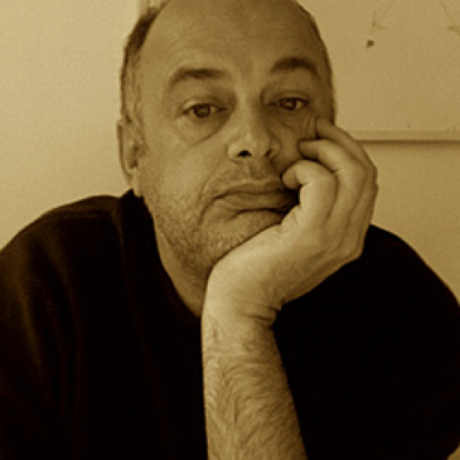 ¿Cuanto más dispersa es una biografía, más interesante la vida? Bueno, no sabemos si es así. Ni tampoco si la bio de Luis Montero es lo suficientemente dispersa. Lo único que podemos decir es que lo intenta todos los días.
Nació en el 65. Estudió Publicidad y Filosofía y Letras. Vivió en Madrid, Nueva York, Londres, Fráncfort y Marrakech. Trabajó como Director Creativo en Tiempo/BBDO, como Director de Planificación Estratégica y Director de Usabilidad en Teknoland, fundó The Cocktail y ahora es feliz en Soulsight. Participó en la primera antología sobre el futuro de las interfaces. Publicó los ensayos Las políticas del diseño y Sobre eso que hoy llaman educación. Y las novelas sobre la construcción de la identidad: Artrópodos, Feliz Año Nuevo y Clon. Además, colaboró con El País, investigando sobre economía política; y con El Economista, sobre tecnología. Y, últimamente, colabora con la revista El Estado Mental. También da clases de posgrado, sobre tecnología y semiótica. Y, a veces, da charlas, últimamente sobre dos temas relacionados: Las políticas del diseño y El Exocerebro.
Y, lo más importante, tiene dos hijas.
Favorite quotes from this talk See all
"

Para que seamos capaces de que en una planta de producción podamos sustituir a las personas por robots, hay que hacer esto, hay que convertir el trabajo en un proceso seriado de operaciones manuales en las que está excluido, ¿el qué?, el ser humano. — Luis Montero
"

Me preguntaban: ¿eres tú o es la puta máquina? en menos de 48h había sido capaz de hablar igual que yo. — Luis Montero
"

Los robots de propósito general son los robots que tienden a ser como nosotros, es decir, nosotros somos una máquina de propósito general que somos capaces de realizar muchas actividades diferentes en entornos diferentes. — Luis Montero
"

el bicho, (por llamarlo de alguna forma) o el robot o la señorita, entiende el lenguaje humano. Pero no solo eso si no que además siente dolor. — Luis Montero
"

la definición de robot es super compleja, en términos reales hay dos tipos — Luis Montero
Photos from this talk See all
navigateleft
navigateright
69

Lovely Attendees







see everyone