Lisa J. Weiss
November 29, 8:30am - 10:00am EST. Hosted at Ottawa Art Gallery
part of a series on Lost
About the speaker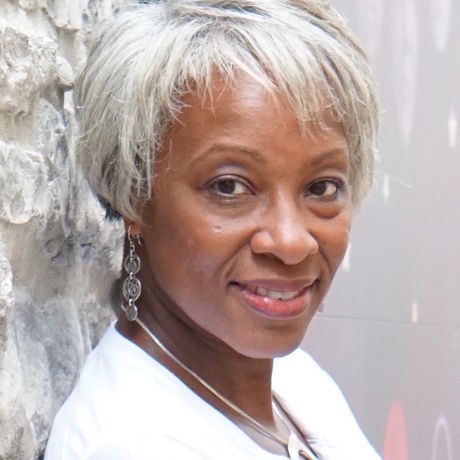 Lisa J. Weiss, founder of I of the Storm Coaching & Consulting, is a speaker, inspired living coach, and creator of the CONNECT™ Program for Men. Her super power is detecting how the words we use connect us to our choices, and external expression of SELF.
Successful career men hire her to reconnect with their loved ones. She teaches them how to engage and express their vulnerability, and reframe their thinking process. This enables, and empowers, them to create deeply meaningful connections with those in their lives.
Lisa believes being lost is an essential part of our growth and evolution. Many events have provided opportunities for her to trust the experience of lost to be an essential catalyst to ignite creativity in the next unfolding of her life.
Local partners
Additional details
CreativeMornings is a monthly breakfast lecture series for the creative community with chapters in over 200 cities around the world. Each month we host an event that is always on a Friday, always in the morning, and always free. We provide coffee, a light breakfast, and a 20-30 minute presentation from a local creative person on the global CreativeMornings theme for that month.
Event Schedule:
8:30 AM - Doors open
8:30 - 9 AM - Check in, enjoy breakfast
9:00 AM - Talk begins
9:10 AM Speaker takes the stage.
9:45 AM Q&A with speaker
9:50 AM Closing remarks.
9:55 AM Audience takes the stage!
10:00 AM Off to work!
About the theme:
When you're wading through the unknown, it can feel scary and risky. You float around wondering if you're going in the right direction and want to know what's next.
Being lost is a collaboration between possibility and uncertainty. It's an excuse to get one step closer to a more fulfilling life. What you were comfortable with may not be there anymore, but you will have the remarkable opportunity to reconnect with yourself and embrace discovery.
In these "in-between" moments, turn to your inner beacon and pay close attention to where it's guiding you. Your beacon is the light that blazes within you, a signal made up of your values, dreams, and priorities.
The essayist Anaïs Nin put it best when she wrote: "The unknown was my compass. The unknown was my encyclopedia. The unnamed was my science and progress."
Shine your light. Ask for help and let go of the idea that you have to make a perfect choice. You may feel lost, but you are not alone.
Our Milwaukee chapter chose this month's exploration of Lost and Melissa Lee Johnson illustrated the theme.
Accessibility: Venue is fully accessible. If you require any additional help or have suggestions as to how we could make our events more inclusive, please give us a shout ottawa@creativemornings.com!
Para Transpo drop-off entrance: 10 Daly Avenue, Ottawa, ON, K1N 6E2. The Daly entrance is between Waller and Nicholas on the south side. The gallery's large glass double doors are recessed from the street.
Parking: Street metered parking is available (check hourly limits) in the nearby Sandy Hill residential area.
Other paid parking options include: Le Germain Hotel parkade (Level P1), Novotel parkade (Entrance: 3 Daly Avenue) and the Rideau Centre parkade (Entrance: 80 Nicholas Street or 5 Daly Avenue).
Public Transit: For those taking OC Transpo, get off at Mackenzie King Bridge, walk east towards Ottawa U. The gallery is on the same side of the street as the Rideau Centre mall, at the northwest corner of Mackenzie King and Waller. The gallery's entrance is recessed from the street with an LED sign out front.
Location
Hosted at Ottawa Art Gallery
10 Daly Avenue
Ottawa, Ontario Canada K1N 0C5
When November 29, 2019
8:30am - 10:00am