Lia Figueredo
December 8, 8:30am - 10:00am EST. Hosted at 4141
part of a series on Context
About the speaker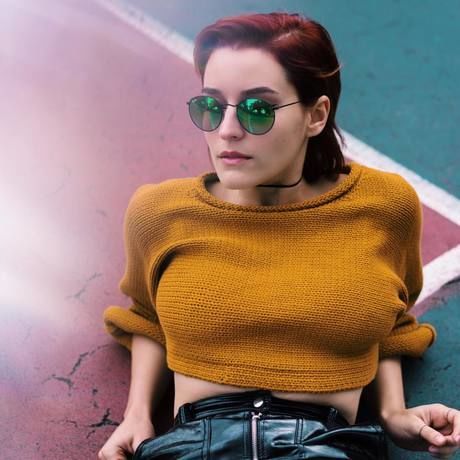 Lia Figueredo is a modern polymath with a proven skill set spanning marketing, event production, graphic design, and a little electric guitar. A globetrotting Miami native, she began her career in the editorial department of Ocean Drive Magazine, then moved on to oversee ad campaigns at Miami New Times, serve as the Marketing Director of various travel publications, and ultimately launch her first advertising agency and creative studio, Milk Media Co., which serviced clients including Pepsi, Goldman Properties, Pincho Factory, and other notable local brands.
These days she serves as the Co-Founder and Principal of DEFY, a multifaceted agency boasting clients such as Budweiser, Bud Light, and Beck's. Her bread and butter is ideating inventive three-sixty cultural campaigns that simultaneously enrich targeted communities while penetrating independent music and art scenes.
Local partners
Neushop is born to pursue design that addresses real life. The kind of design that is unafraid of everyday aesthetics, and learns from what worked before. The kind of thinking unconcerned with originality.
Neushop, balances convention and innovation to instill ordinary experiences with the pleasure that only comes from good design. Neushop is a place for these ideas. It's a store where they are reflected on physical objects; a design office that engages anything from packaging to urbanism; a forum where everyone is invited to exchange ideas and collaborate. In this space, Neushop aspires to show that a city perceived as superficial has been infiltrated by serious design thinking.
Founded in 2015 by college friends Paul Massard and Chris Nolte, Per'La Specialty Roasters focuses on rare, highly-graded coffees from a rotating list of origins chosen based on both quality and seasonality. All of the coffees in the Per'La portfolio consistently score above an 85 on the coffee grading scale with several of the offerings grading into the 90s. Each coffee is roasted to order to ensure maximum freshness, flavor, and aroma. Consistency and a high flavor profile are also delivered with Per'La's 15 Kilo Loring coffee roaster which is the most technologically advanced roaster on the market today. The Loring is also the most energy and fuel efficient roaster among similar sized roasters and is the only roaster of its kind in Florida. In addition to roasting, Per'La is also able to assist customizing blends, barista education, and menu development.
LuminaireX will be a limited-time shop that will bring together like-minded individuals and organizations that represent the best available in their respective fields. Luminaire will present a dynamic selection of merchandise alongside Neushop and Schindelhauer Bikes by The Superior Bike Shop. The LuminaireX selection corresponds to a sampling of work from the most preeminent and cutting-edge designers such as Patricia Urquiola, Konstantin Grcic and Ronan & Erwan Bouroullec for immediate delivery at surprising prices.
Location
Hosted at 4141
4141 NE 2nd Ave
Miami, Florida 33137
When December 8, 2017
8:30am - 10:00am