Lee Silverstone
June 4, 8:30am - 10:00am EDT. Hosted at HUB (Ottawa)
part of a series on Robot
About the speaker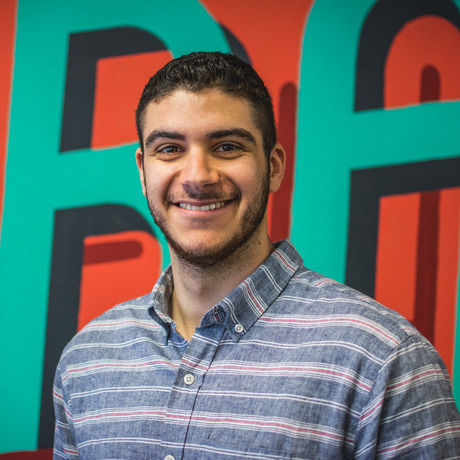 Lee Silverstone is a multiple time entrepreneur, who after completing his honours degree in Health Science at the University of Ottawa in 2014, went on to found Gymtrack. Lee holds years of experience in management, at Gymtrack, MyTutor, and H2O where he was responsible for managing over 150 employees. Lee is a passionate entrepreneur and inventor and plays a major role coordinating all aspects of Gymtrack with a special focus on sales and marketing and physical product development. Gymtrack currently has 35 employees and counts some of the largest gym chains and equipment manufacturers in the world as customers.
Local partners
Macadamian is a full-service software and design firm developing innovative and transformational applications for clients across a wide range of industries. Operating at the intersections of design, usability, engineering and emotion, Macadamian prides themselves on their collaborative culture and technical expertise for creating world class products.
Shopify is a commerce platform that offers a professional online storefront, a payment solution, and the Shopify POS retail application. Shopify currently powers over 150,000 online stores in over 150 different countries. If you like to break things for fun, and you're interested in working in a unique, large-scale environment where security and hacking on open-source software is a major focus, check out our careers page.
Impact Hub Ottawa is a community of creative and entrepreneurial changemakers who are shaping a better future for our city and our world through social innovation and cross-sector collaboration. Powered by a shared co-working and learning environment, Impact Hub Ottawa is part of a global network of over 15,000 purpose-driven individuals and organizations in more than 85 Impact Hubs around the world.
Location
Hosted at HUB (Ottawa)
71 Bank Street
Ottawa, Ontario Canada K1P 5N2
When June 4, 2015
8:30am - 10:00am