Larnzell Harper
October 23, 8:30am - 9:30am CDT. Hosted at Your Home or Office
part of a series on Transit
About the speaker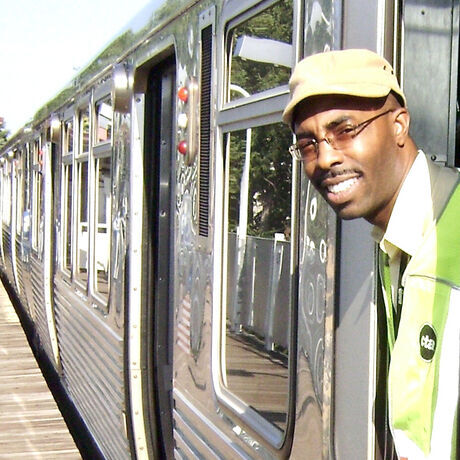 Larnzell Harper is the Manager of Training and Development for VIA Metropolitan Transit with 20 years of knowledge in public transit and training. Larnzell began his career in transportation as a bus operator at the Chicago Transit Authority, where he also held positions as a Training Coordinator and Transportation Manager (bus/rail). He gained experience in Human Resources by developing and facilitating training programs for over 32 departments as a Training Specialist for the City of Chicago.
He is a board member of the Association of Talent Development, San Antonio chapter focused on providing leadership and resources to subject matter experts in adult-learning and talent development. He holds a Master of Arts in Educating Adults from DePaul University in Chicago and a Bachelor of Arts in Mass Communication from Xavier University of Louisiana in New Orleans.
Larnzell's current areas of focus are determining and establishing programs, policies, and procedures to improve organizational effectiveness and departmental performance of customers, employees, and the public. His background in adult education, transit operations, and communication has led him to support the implementation of comprehensive training programs that are cohesive and compliant with transportation industry standards, safety procedures, and applicable rules. He enjoys public speaking, roller coasters, transit trains, and DC Comics animation movies when outside of work.
Local partners
TEKsystems supports interactive, creative and digital initiatives for clients ranging from digital agencies to Fortune 3000 companies by supplying skilled design, development, functional and marketing technology resources and solutions. As TEKsystems, we thrive at the intersection of technology and marketing thru providing resource-based solutions in the Digital, Creative, and Interactive space. Our San Antonio team specializes in providing local solutions with the backing of a national footprint ranging between web/mobile development, design, content strategy, and marketing technologies.
Estate Coffee Company is a small batch, craft coffee roaster and espresso bar in downtown San Antonio, Texas. We believe in sourcing the best coffee and ingredients for our beverages by working with family-owned importers and local food purveyors. We try to promote transparency by having the roasting and brewing methods front and center in our 1,200 square foot space with seating for you to watch and feel involved with the coffee roasting process.
Additional details
Hi CM community! We'll be virtual again this month!
We will be coming together via Zoom. Look for e-mails the night before and morning of the event for link. If you're new to Zoom, you'll want to sign up for a free account ahead of time.
And don't worry, you'll join on mute with your video off, but we hope you'll turn that cam on and show us your smiling faces!
See you soon for virtual coffee and high-fives!
Location
Hosted at Your Home or Office
.
San Antonio, Texas United States 78212
When October 23, 2020
8:30am - 9:30am