Lara Hanlon
June 1, 8:30am - 10:00am IST. Hosted at The Tara Building
part of a series on Commitment
About the speaker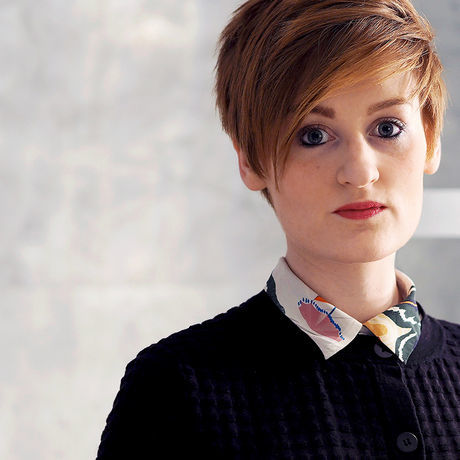 Lara Hanlon is a designer, design thinker, explorer, and maker. As Designer in Residence at IBM, Lara collaborates daily with global teams to envision and contribute to design practices, culture, and education at scale. Lara also lectures in Design Thinking at Dun Laoghaire Institute of Art, Design + Technology (IADT); and is the sustainable food enthusiast and researcher behind éntomo – an online platform that promotes the consumption of edible insects! You will find Lara frequently dabbling in generative design, storytelling and public speaking – exploring topics that range from the business of design to entomophagy to computational typography.
Lara has delivered talks at TEDx; The Future event; National Digital Design Conference Pakistan; Bulgaria Web Summit; and OFFSET Dublin. Her work has also been exhibited at Milan Design Week; selected by 100 Archive; featured by Offscreen Magazine; and published by Bloomsbury Publishing.
Local partners
Intercom is a fundamentally new way for internet businesses to communicate with customers, personally, at scale. It's a customer communication platform with a suite of integrated products for every team—including sales, marketing, product, and support. Our products enable targeted communication with customers on your website, inside your web and mobile apps, and by email.
The Tara Building is a home for those that want to plug into a community of driven, professional individuals and organisations. Delivering work at the peak of its creative potential, that doesn't settle with just getting the job done, but exceeds expectations. The Tara Building is a space for creative energy to be translated into impactful, exciting work. We are not just a place for production, but for community and culture. Through our Social Programme, you can strengthen your project via tailored workshops and classes that invest in your work, your project and you. A membership at the Tara Building opens up your practice to a network of like minded, motivated creative professionals.
Location
Hosted at The Tara Building
Tara Street
Dublin, D02 F991
When June 1, 2018
8:30am - 10:00am