Katy Olusanya
– Hosted at Virtual
part of a series on Promise
About the speaker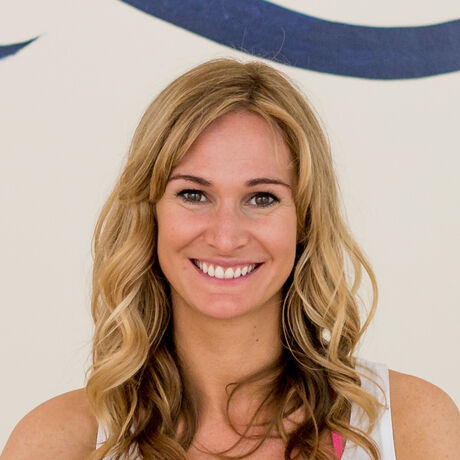 The greatest promise of all
Tackling the theme of Promise, Katy will share the winding journey that led to her starting her dream businesses, and how she has coped during the pandemic being self employed and with a newborn baby. Katy will also share some self care practices we can all adopt to help us manage this challenging time.
Katy started her career in financial marketing in London. Uninspired by corporate London life, she decided to move to Sydney to see if living in the sunshine would bring her more joy and fulfilment. Although living in Sydney were some of the happiest times of her life, she was still working in corporate marketing and she couldn't escape the recurring thought that there must be more to life than the conventional 9-5pm slog. So after nearly 5 years in Sydney, she left on another adventure.
She lived in a camper van in an off-grid community in Portugal for 8 months and then spent 2 months in India training to become a yoga teacher. These experiences taught her resilience, how to muster the courage to step out of her comfort zone and how important it is to follow your heart.
When she moved to Edinburgh just over 3 years ago, she realised the time had come to put everything she had learned over the last 10 years into practice and create her own Yoga and Wellness space. Calm on Canning Street was born in April 2018. To offer an even more immersive wellbeing experience, Katy and her husband Ross bought a house on the west coast to hold Yoga and Meditation retreats called Old Kilmun House in 2019.
Local partners
FreeAgent is award-winning online accounting software that's designed specifically for small businesses and freelancers. Over 100,000 small business owners and freelancers use FreeAgent to create invoices, track time against projects, file tax returns and get on with the work they love instead of the paperwork.
Additional details
Until it is possible to hold in-person events safely and responsibly, CreativeMornings/ Edinburgh has moved onto Zoom! Similar to the in-person gatherings, this is a ticketed event so make sure to sign up to avoid disappointment.
⚠️ Ticket holders will receive the link to the Zoom meeting and password the night before the event. This will be sent to the email address linked to their CreativeMornings.com account. Please do not share this link on social media ⚠️
Attendees will be muted for much of the event, so please switch on your video cameras so we can see your beautiful smiles! And use Zoom's chat feature to let the host, speaker and other attendees how you're doing! If it is not possible for you to use your camera, please set your Zoom profile to show a photo of your face (this helps us to keep the event secure).
Don't be late as we will lock the meeting before the main talk begins.
If you have any issues connecting to the event, please contact us via edinburgh@creativemornings.com.
Thanks for your understanding!
Location
Hosted at Virtual
Online
Edinburgh, Scotland United Kingdom EH530AH
When
–