Jorge Abade
June 17, 7:30am - 9:00am WEST. Hosted at ESPIGA
part of a series on Broken
About the speaker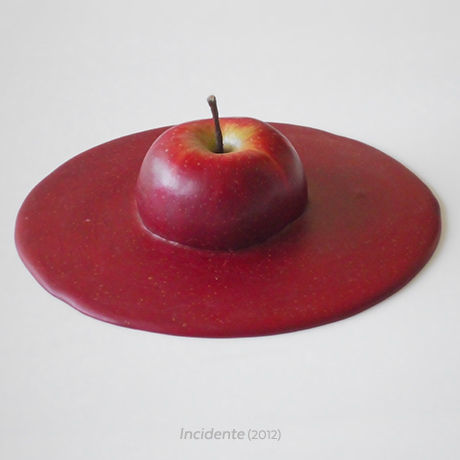 Jorge Abade nasceu em 1974 em Oyonnax (Lyon, França). Atualmente, vive e trabalha no Porto, onde se licenciou em Pintura, pela Faculdade de Belas Artes do Porto (2001). No mesmo ano foi bolseiro do programa Erasmus na École Nationale dès Beaux Arts, e participou no workshop de arte pública integrado no programa internacional do Public Art Observatory em Barcelona.
É professor assistente de Desenho no curso de Som e Imagem da Universidade Católica (Porto), onde frequenta um doutoramento na área de Estudos Artísticos (Artes Plásticas).
Expõe regularmente desde meados dos anos 00. Das exposições individuais, destaca-se: 2015- Indelével Intermitência, Espaço Locomotiva, Porto; 2014- Lusco fusco, Galeria Extéril, Porto; "Estado de Quietude" (Quase Galeria/Espaço T, Porto, 2012); "Convergência" (Galeria SOPRO, Lisboa 2009); "Day is Done" (Galeria MCO, Porto, 2009); "Origem" (Galeria Extéril, Porto, 2008); "Murder Ballads" (Galeria Sopro, Lisboa, 2007); "O Idiota" (Galeria MCO, Porto, 2006); "Army of me" (Círculo de Artes Plásticas de Coimbra, 2006); "Do You Believe In Heroes?" (Galeria Canvas, Porto, 2004).
Colecções: Colecção Fundação PLMJ, Lisboa; Colecção CAPC, Coimbra; Colecção Consejeria de Cantábria; MEFIC, Múrcia.
Local partners
Espiga – para alguns agricultura, pão, milho e desfolhada, para outros uma estrela binária. Para nós Espiga é Espaço de Imaginação, Gosto e Artes – uma galeria | bar, com um espaço multidisciplinar onde é possível comer, beber e relaxar.
Additional details
In June CreativeMornings returns to Espiga with a great talk by visual artist Jorge Abade.
The wonderful Espiga is just in front of Jardim do Carregal in downtown Porto, just a few minutes' walk from Cordoaria and the main entrance of Santo António Hospital. There are both public and private parking spaces in the area if you are driving. If you take public transport the nearest metro station is Aliados, about 10 minutes' walk.
Location
Hosted at ESPIGA
Rua Clemente Menéres 65A
Porto, Porto Portugal 4050-202
When June 17, 2016
7:30am - 9:00am