Jora Kasapi about PRESERVE
–
part of a series on Preserve
About the speaker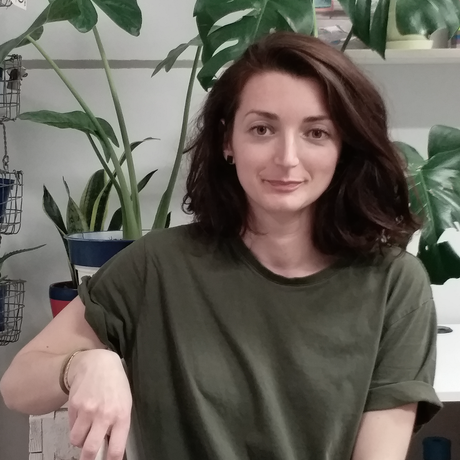 Jora Kasapi is an independent architect working and living in Tirana. She graduated from The Polytechnic University, Faculty of Civil Engineering in Architecture. Further on, she proceeded her studies in Gent (Belgium) at Saint-lucas Architectur, KU Leuven, completing so on a second master degree in Architecture and Sustainability. Through her master dissertation project, she got nominated from the Dean to represent the Faculty for the "Archi-World Academy Award" and take part and present the project at the National Symposium on an "Architecture Competition for the heart of the Polish city of Szczecin". In between her studies she moved into some experiences in different architecture studios in Tirana and currently she is working through her own architecture and design studio, dealing with architecture projects, Interior design, furniture and graphic design with the sustainable approach in mind, as much as possible. Since she believes research is a fundamental part in architecture, as it is in other fields too, she is trying to explore through it the relation and combination of architecture with other disciplines. Therefore she was part of some projects/workshops from The Institute of Anthropology and Arts Studies like "Cities Methodologies" or research project "Liminality" for Dokufest (Prizren). She has a special interest in recycling/upcycling, different ways of artistic expressions, architecture Illustrations and a huge bike-culture lover and promoter.
Local partners
Destil is a mix of simplicity and abstraction that you can experience in different ways. The variety of functions that complement each other offers you the possibility to interact in a social space. Design is used as a tool to produce comfort for the visitors in Destil.
Additional details
Preserve in its general definition, means "to save", "maintain" something in its original or existing state. To save at a special level, at the level of "protecting". Protection by certain factors, which based on the types of preservations we know today, these factors might be natural, atmospheric also time, humans, destruction, etc.
 Some forms of "preservation" are: from food preservation (from biological processes of degradation), preservation of natural resources (environmental), preservation as one type of "Architectural Conservation".
 Related to the last one mentioned, the fact that architecture is "utilitarian", usable and livable, makes it one of the most fragile and delicate arts. Therefore, it is important to talk about the importance of preserving architectural works and also the urban fabric areas of a city where the spatial relationships created by its urban elements (streets, dwellings, etc.) are the ones that give character and identity to this certain zone. The example of "Old Bazaar" of Tirana, whose traces exist today.

In architecture we talk about Conservation in the context of Cultural Heritage and buildings listed as monuments, "preventive" and "curative" conservation where there are many practices that apply Preservation, Consolidation, Restoration, Reconstruction, Reproduction, Rehabilitation. The world has different examples of different levels of Preservation, from the case of "The compact city" the city-center of Bologna to the curious case of the Green Church in Gent (Bavo's Abbey).
 There are a large number of architectural works bearing historical, cultural and architectural values ​​that are not necessarily listed as monuments, therefore they do not have an institutionalized value but they do possess a value associated with collective memory and authenticity as an added value for a city. It is very important that, especially these vulnerable buildings should 'be protected'. The necessity for these "old buildings" in a vigorous city was emphasized also by J.Jacobs in The Life and Death of the Great American Cities when she cites "Old ideas often use new buildings but new ideas should use old buildings".
 Why is it particularly important in a context like the one in Tirana, that these buildings should be preserved? How do these buildings, through their existence, transmit to the inhabitants of Tirana the sense of being part of a continuity and not simply witnesses of the cities' gradual alienation. Why is the "preservation" alternative always more appropriate to demolition from a sustainable architecture point of view? 
 As a very heterogeneous city and with a quite rich architecture composition, blending the Ottoman architecture with the fascist Italian and Soviet architecture, as well as the rigid and rational architecture of socialist realism, for Tirana is crucial to preserve collective memory.
In this context, the project developed in the form of a website and Open Source platform, PreservingTirana, came indispensable. It intends to create an interactive documentation of the "neglected" buildings of Tirana with architectural, historical and cultural value as a way of engaging also its community in its further development.
 Identifying the values ​​of these buildings and bringing them to the attention of the inhabitants, protects them from "Oblivion" therefore constitutes a first and very important step in their Preservation and also creates conditions and opportunities for other future discourses on how to use this past assets in possible future scenarios because, according to G.Orwell also, in 1984, "Who controls the past, controls the future".