Jonathan Westeinde
February 27, 8:30am - 10:00am EST. Hosted at HUB (Ottawa)
part of a series on Climate
About the speaker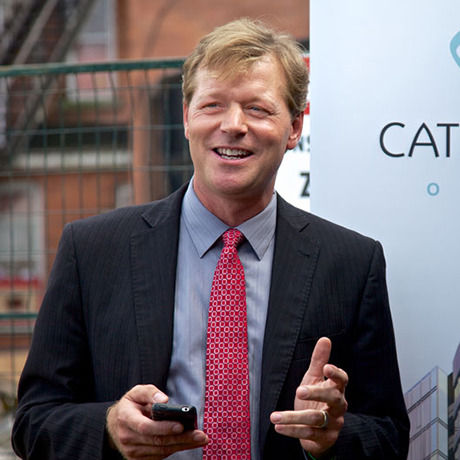 Jonathan is the founder of Windmill and brings a great deal of experience in corporate strategy, finance and business development as it relates to green development practices. Jonathan has spearheaded a new national consortium that is focused entirely on green building retrofits as part of Ledcor Construction. Prior to founding Windmill, Jonathan was a founding partner of Venbridge, a venture capital services division of Gowlings, one of Canada's leading law firms.
Local partners
Impact Hub Ottawa is a community of creative and entrepreneurial changemakers who are shaping a better future for our city and our world through social innovation and cross-sector collaboration. Powered by a shared co-working and learning environment, Impact Hub Ottawa is part of a global network of over 15,000 purpose-driven individuals and organizations in more than 85 Impact Hubs around the world.
Rogers TV stations produce more local TV than any broadcaster. In 2012, our stations produced 17,000 hours of informative local programming involving over 25,000 community groups, underlining our commitment to our communities and to the objectives of the Canadian Radio-Television and Telecommunications Commission's policy for community-based media.
Windmill Development Group ("Windmill") is a visionary company dedicated to transforming conventional development practices by using a triple bottom line approach to our projects. This ensures that strong ecological, social and financial returns are achieved in all of our projects. Everything that Windmill does is conceived, designed and constructed to protect and enhance the local community and its ecosystems. Windmill harnesses innovations in land use, water, air, energy, design, waste management and smart building technologies to create healthy, high-performance green buildings and communities.
Additional details
Doors open at 8:30.
Location
Hosted at HUB (Ottawa)
71 Bank Street
Ottawa, Ontario Canada K1P 5N2
When February 27, 2015
8:30am - 10:00am