South African photographer Jodi Bieber speaks on her work and the brave women she photographs.
In a powerful talk from our month around the theme of Bravery, Jodi gives an autobiographical talk about herself and her work, which focuses on capturing beauty in the faces of some of the world's most abused women. Her photograph of Bibi Aisha, a woman from Afghanistan whose ears and nose were severed by her husband and brother-in-law, was selected as the World Press Photo of the Year in 2010.
About the speaker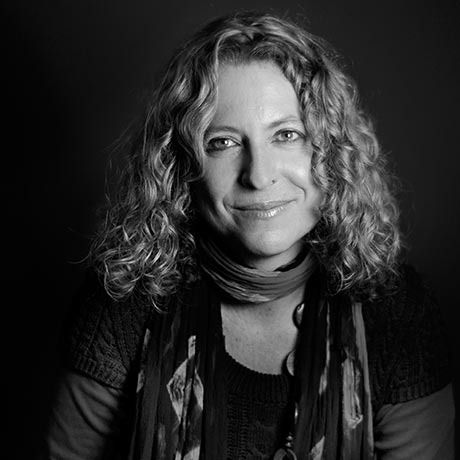 After completing three short courses at the Market Photography Workshop in Johannesburg – Jodi Bieber participated in a photographic training programme at the Star newspaper under the late Ken Oosterbroek in 1993. She continued to work there as a photographer leading up to and during South Africa's first democratic elections. 1996 was a turning point. She was chosen to participate in the World Press Masterclass held in Holland and started working on assignments for publications such as the New York Times magazine. Bieber also worked on special projects for non-profit organisations such as Medecins Sans Frontiere.
Over a ten-year period (1994–2004) Bieber focused on the country of her birth, South Africa – photographing youth living on the fringes of South African society. This work finally found itself a home in a book – Between Dogs and Wolves – Growing up with South Africa. It was published and released in five countries in 2006. Her most recent book Soweto was published in partnership with the Goethe Intitut and Jacana Media in May 2010. Real Beauty will be published in 2013.
Her iconic photograph of young mutilated Afghan woman – Aisha – featured on the cover of Time magazine in August 2010 and Bieber was awarded the 54th annual World Press Photo of the Year for the image. Bieber has previously won nine World Press Photo awards and is only the second South African photographer to win the highest honour in the contest. Bieber was a finalist in The Women of the Year in the Media Awards in South Africa 2011. Winner of the Prix de le l'Union Europeene at the Recontres de Bamako Biennale Africaine de la Photographie .She is also a brand Ambassador for the province of Gauteng in South Africa.
Her work is exhibited internationally in solo and group shows. Her mid-career show 'Between Darkness and Light' is now traveling in Germany.
Bieber has given workshops in Finland, Nepal, Italy Vienna,Turkey, London, Latvia, Chile and Bangladesh and has been a guest lecturer at the Market Photography Workshop (JHB), London College of Communication (UK), Westminister University (UK), ICP school of Photojournalism (N.Y.) and at Photo Espane. She was a jury member on World Press Awards 2008 and taught on The Joop Swart Masterclass in Holland in 2010.
She is represented by The Goodman Gallery.
Favorite quotes from this talk See all
"

If you make your drama around your preconceived ideas, then you are creating the barrier. — Jodi Bieber
"

They said, 'Why is this beautiful woman on the cover of Time magazine?' and then they saw her nose. — Jodi Bieber
"

It's the unknown that you fear. — Jodi Bieber
"

I can't just speak about bravery, I have to speak about fear. — Jodi Bieber
"

Once you get to know someone, we all have darkness and we all have light. — Jodi Bieber
Photos from this talk See all
navigateleft
navigateright
56

Lovely Attendees






see everyone