Jérôme Marty & Patrick Nadeau
March 29, 8:30am - 10:00am EDT. Hosted at Ottawa Art Gallery
part of a series on Water
About the speaker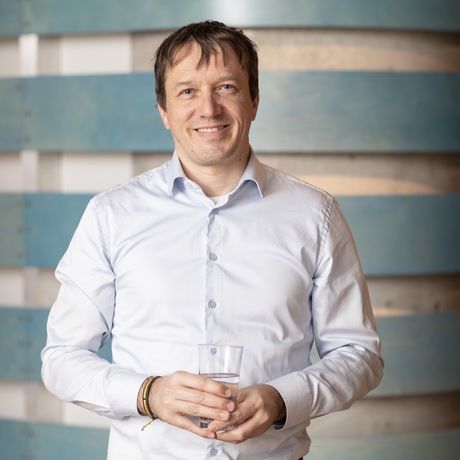 From its role in the very foundation of our city, to the simple beauty and mystery aquatic life provides in our own backyards, H2O is an essential part of our daily lives. Jérôme and Patrick will make the case for why it is perhaps the most important molecule of all. At the very least, you'll leave this talk as an inspired advocate for clean water!
25 years ago, Jerome came to Canada to pursue his passion for aquatic biology and to study freshwater. He started studying the small living organisms that are key to healthy lakes and rivers; which has lead to an exciting career in freshwater science. His interest in underwater life has led to novel scientific studies as well as many opportunities to collaborate with local communities, artists, students and journalists who share the same passion for water. These unique relationships go to show that water is powerful to bring people together, allowing them to connect through stories and to work together to make new discoveries.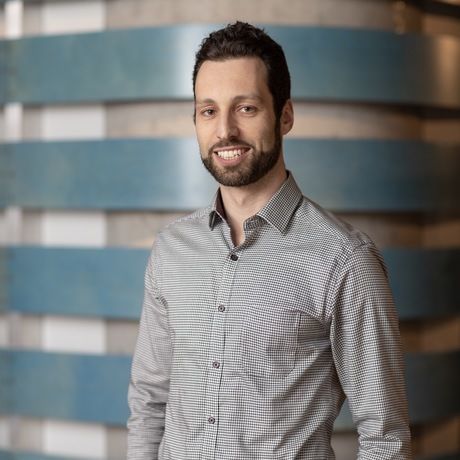 A biologist by training, Patrick has never let go of his sense of wonder and awe of the natural world. Throughout his career, he has channeled this passion to change hearts and minds in classrooms, boardrooms, city halls, legislative assemblies and beyond. Having worked for several environmental NGOs at the provincial, national, and international level, Patrick has developed strong expertise in environmental policy and non-profit management. He is currently the Executive Director of Ottawa Riverkeeper, a dynamic organisation working to protect swimmable, drinkable and fishable water.
Local partners
Additional details
CreativeMornings is a monthly breakfast lecture series for the creative community with chapters in nearly 200 cities around the world. Each month we host an event that is always on a Friday, always in the morning, and always free. We provide coffee, a light breakfast, and a 20-30 minute presentation from a local creative person on the global CreativeMornings theme for that month.
Event Schedule:
8:30 AM - Doors open
8:30 - 9 AM - Check in, enjoy breakfast
9:00 AM - Talk begins
9:30 AM - Q&A with speaker
9:45 AM - Audience takes the stage
10:00 AM - Off to work!
Accessibility: Venue is fully accessible. If you require any additional help or have suggestions as to how we could make our events more inclusive, please give us a shout ottawa@creativemornings.com!
Para Transpo drop-off entrance: 10 Daly Avenue, Ottawa, ON, K1N 6E2. The Daly entrance is between Waller and Nicholas on the south side. The gallery's large glass double doors are recessed from the street.
Parking: Street metered parking is available (check hourly limits) in the nearby Sandy Hill residential area.
Other paid parking options include: Le Germain Hotel parkade (Level P1), Novotel parkade (Entrance: 3 Daly Avenue) and the Rideau Centre parkade (Entrance: 80 Nicholas Street or 5 Daly Avenue).
Public Transit: For those taking OC Transpo, get off at Mackenzie King Bridge, walk east towards Ottawa U. The gallery is on the same side of the street as the Rideau Centre mall, at the northwest corner of Mackenzie King and Waller. The gallery's entrance is recessed from the street with an LED sign out front.
About the theme:
It's the main source of all life. The lifeblood element that makes up 60% of our bodies.
It's the liquid that we don't drink enough of, yet waste effortlessly.
It's home to millions of species, mysteries, and undiscovered knowledge.
We know more about the stars in the sky than the depths of our oceans.
We can use it to save lives. If used foolishly, it can take lives.
We think there is an abundance, yet only one percent can be touched. If we don't protect our waters, then what will happen to life?
Our Perth chapter chose this month's exploration of Water and Sofia Varano illustrated the theme.
Location
Hosted at Ottawa Art Gallery
50 Mackenzie King Bridge
Ottawa, Ontario K1N 0C5
When March 29, 2019
8:30am - 10:00am