Jenny Theolin - All hands on deck!
June 14, 7:30am - 9:00am CEST. Hosted at Göteborgs Konserthus
part of a series on Craft
About the speaker
This month's theme is 'Craft' and on June 14 we're really pleased to invite serial creative powerhouse, designer and facilitator Jenny Theolin to our stage, talking about designing by making. This is going to be a great and energetic morning not to be missed!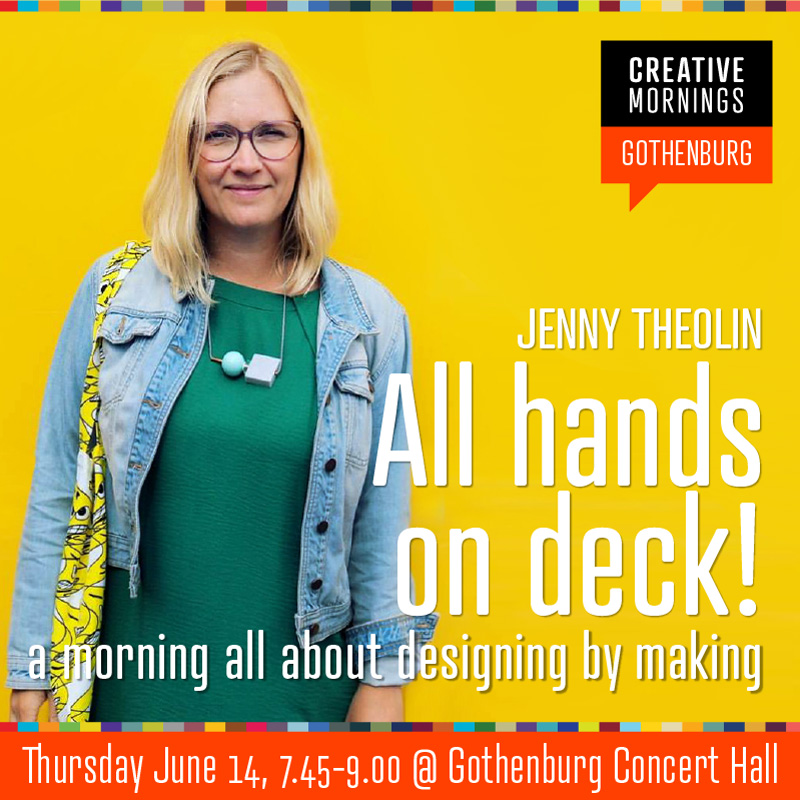 Local partners
Location