Jen Go
December 7, 8:00am - 9:30am CST. Hosted at Della Costa at Midtown Crossing
part of a series on Tradition
About the speaker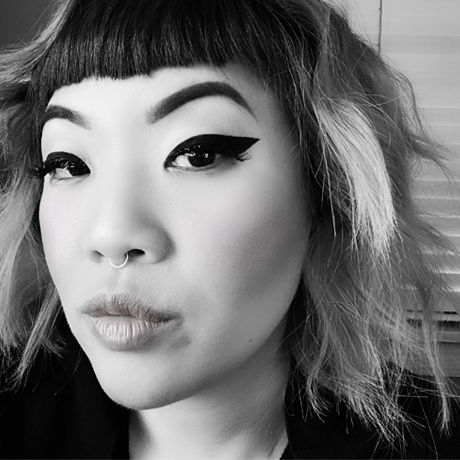 The Miracle on Farnam tradition is back! Join us for this special event featuring Jen Go, manager of The Afternoon & Miracle on Farnam coordinator. Hear from Jen and two window artists, Mia Jenkins and Ronee Smith while enjoying coffee, hot cocoa, pastries from Della Costa. Then bundle up for a self-guided scavenger hunt to see the displays.
Jen Go is a benevolent weirdo who brings order to chaos and joy to strangers. Jen was born and raised in Omaha and educated at Reed College in Portland, Oregon. She graduated at the height of the recession and returned to her home city for what she intended to be temporary employment. A decade later, Jen is the store manager and special projects coordinator for The Afternoon, a small family-owned boutique. She lives in midtown Omaha with her spouse and two cats.
Local partners
Dedicated creatives and members of the Greater Omaha Chamber have partnered together to bring CreativeMornings to the Omaha community. We are committed to building a connected, supportive community where all are welcome to learn and be inspired!
The Art Center includes the three anchor Hot Shops, 50 art studios, four art galleries, and many exhibition spaces.
The studio spaces, which occupy the entire building, are available for artists of all disciplines. A place where artists can work and interact establishes an atmosphere for creative art discourse. This will not only be an energizing influence on development of art, it will ultimately create relationships with other artists fostering a sense of community.
Location