Jecorey Arthur shares his personal story of creative discovery and confidence.
About the speaker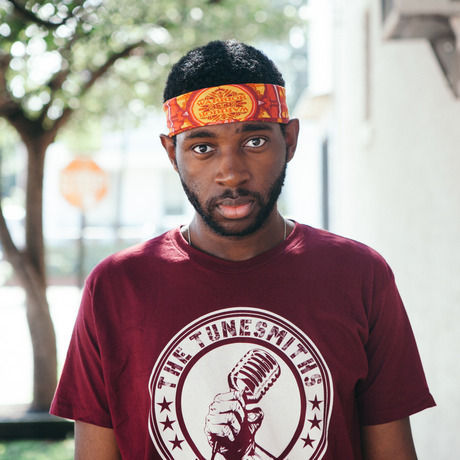 Jecorey "1200" Arthur is a music educator, composer, and performer from Louisville, KY. Prior to obtaining his Bachelor of Music Education at the University of Louisville, he had the chance to perform at the Meyerson Symphony Center in Dallas, TX and the Jungfrau Music Festival in Interlaken, Switzerland. Though 1200's music can be considered hip hop, it is heavily influenced by neo-classicism and fusion. While in college, 1200 co-founded a creative collective known as the United Legion of DOOM, which features musicians, artists, designers, producers, and creative intellectuals from around the globe. 1200 has co-executive-produced albums such as Nick B's Transcendence and Hwang's It Was Only Yesterday. 1200 additionally executive-produced and released his debut album, SYMPHONY I, in August 2014. SYMPHONY I is an exploration of life, narrated in an anachronic fashion. The music features a variety of samples and influences from various genres including 1990s soul and contemporary classical works.
By day, 1200 is a music educator who specializes in percussion pedagogy. His most recent educational endeavor has been to serve as the current Program Director for AMPED (Academy of Music Production Education and Development. Alongside his numerous performance and educational projects, 1200 most recently became an event curator and has organized with PechaKucha, Kleinser Events, City Collaborative, Louisville Downtown Partnership, and the Louisville Orchestra. After graduating in May 2015 with his Master of Arts in Teaching, 1200 co-founded CARDS Fest, a University of Louisville music festival organized by students and alumni.
Favorite quotes from this talk See all
"

I think that everything in life is all about experience. You have to go out there and live it. — Jecorey Arthur
"

Do anything that you can possibly do in life to figure out what is the best way for you to become what you want to be exactly. — Jecorey Arthur
added by
Emerline Ji
"

You simply have to find something out on your own. You have to experience something on your own. — Jecorey Arthur
added by
Emerline Ji
281

Lovely Attendees






see everyone