Jalal Paykani
December 8, 9:00am - 11:00am +0330. Hosted at Laleh Park Food Court
part of a series on Context
About the speaker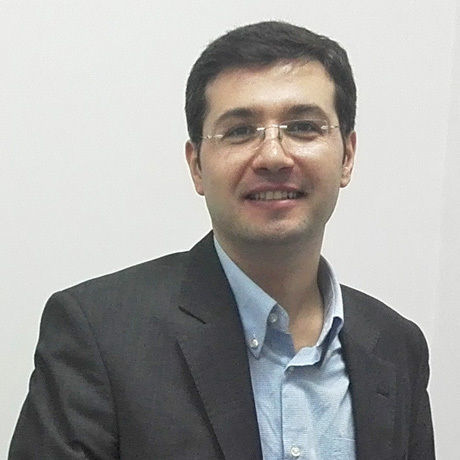 جلال پیکانی هستم. در سال ۱۳۵۹ در تبریز به دنیا آمدم و پس از اخذ لیسانس مهندسی ماشین‌های کشاورزی، سراغ معشوق قدیمی خود یعنی فلسفه بازگشتم و رشته فلسفه را در مقطع کارشناسی‌ارشد و دکترا در دانشگاه‌های تبریز و علامه طباطبایی تهران به پایان رساندم. ۸ سال است که عضو هیات علمی دانشگاه پیام‌‌نور هستم و در سال ۹۴ به مرتبه‌ی دانشیار ارتقا یافتم. در سال ۱۳۹۴ در کنار دکتر مسعود امید انجمن فلسفه‌ی تبریز را پایه‌گذاری کردیم. رویدادهای بیرونی زندگی کاری من همین‌ها بود، هرچند که محتوای درونی حیات من از فراز و نشیب خالی نبود. در سال‌های اخیر زمان و فعالیت-های من میان خانواده، فعالیت‌های پژوهشی در زمینه فلسفه، امورات انجمن فلسفه، دوچرخه سواری و اندکی بهره بردن از هنر تقسیم می‌شود. به بیانی مناسب با محتوای جلسه پانزدهم، «محتوای» زندگی مرا این‌ها تشکیل می‌دهند! مهم‌ترین کار پژوهشی - و شاید مهمترین کار - من در سال‌های اخیر ترجمه‌ی یکی از مهم‌ترین آثار فلسفی کلاسیک، بلکه یکی از مهمترین کتب همه دوران‌ها، یعنی رساله‌ای درباره طبیعت آدمی از دیوید هیوم بود.

I'm Jalal Peykani. I was born in 1981 in Tabriz. After my engineering degree, I returned to my childhood love, i.e. philosophy, and continued my studies in philosophy. I'm associate professor in philosophy at Payame Noor University since 2009. During these years, in partnership with Dr. Masoud Omid, we found the Philosophical Society of Tabriz in 2014. These are my life's external events, although my inward life was wavy. In the recent years, the content of my life consists of being together with my family, researching, to manage the Philosophical society, cycling and enjoying the arts. These are the "context" of my life! In the recent years, the most important job was translating one of the most brilliant philosophical works; David Hume's A Treatise of Human Nature.
Local partners
Additional details
⚠️
پذیرش از ساعت ۸:۴۵ تا ۹:۱۵ انجام خواهد شد و به دلیل بسته شدن درب مجتمع بعد از این ساعت امکان پذیرش وجود نخواهد داشت
تم جهانی 🗺
زمینه
زمان ⏰
ساعت ۹:۰۰ تا ۱۱ صبح جمعه، ۱۷ آذر ۱۳۹۶
مکان ❣️
مجتمع تجاری تفریحی لاله‌پارک
---
نکته ℹ️
اگر در لیست انتظار قرار گرفته‌اید می‌توانید در روز رویداد در محل حاضر شوید، در صورتی که تا قبل از آغاز سخنرانی صندلی خالی وجود داشته باشد به ترتیب اولویت حضور در سالن، صندلی در اختیارتان قرار خواهد گرفت.
Location
Hosted at Laleh Park Food Court
Food Court Floor, Laleh Park, Baghmisheh.
Tabriz, East Azerbaijan
When December 8, 2017
9:00am - 11:00am