Jack Wakelin AKA. Cocktail Master @ Public
March 29, 8:30am - 10:00am UTC. Hosted at Ambulo
part of a series on Water
About the speaker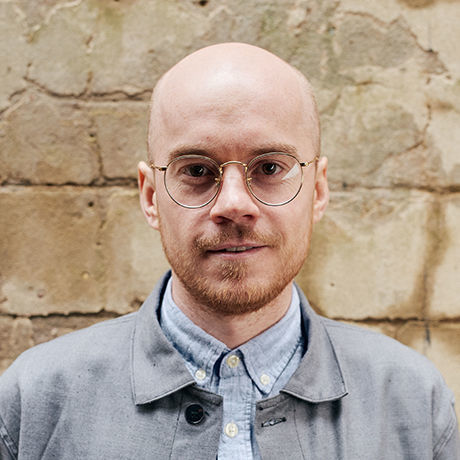 Jack Wakelin, originally from South Staffordshire, has lived and worked in Sheffield for the past six years, five of which have been for the 'Rockingham Group', comprising of Public link, The Great Gatsby link and The Picture House Social link.
After accidentally falling into the industry (working weekends for a little extra cash) Jack soon fell in love with working within a bar environment. Although, it wasn't until he started at Picture House Social, where, given the freedom, did he really start to thrive creatively.
Working closely with both photographer India Hobson link and group director James O'Hara link, a thriving relationship emerged. Cocktail menus based around trips to the Peak District and Cleethorpes, making drinks out of the back of Jack's Mini, were at the centre of this. These excursions were the start of the fun storytelling and more playful approach which has now taken Public – a cocktail-lead bar in the former public convenience underneath Sheffield Town Hall – to become 'The Best Place to Drink in the UK 2018' (Observer Food Monthly).
Jack, now the general manager and drinks director for the group, has seen Public embark upon a remarkable journey in just 15 months of opening, winning national accolades, and making a name for both the bar and himself across the industry in the UK.
We will be gathering at the group's latest venture with Matt Helders from Arctic Monkeys. They have teamed up with Museums Sheffield link to launch Ambulo link, an all-day cafe concept across two historic Sheffield sites. Ambulo launched last month at Millennium Gallery and Weston Park Museum. Offering all-day dining, specialty coffee, wine and cocktails.
We are at the Millenium Gallery site, where after Jack's talk on #CMwater you can go view their current exhibition, Leonardo da Vinci: A Life in Drawing link. Amongst the works on display in Sheffield is The head of St Philip (c.1495), a study for one of the world's most famous paintings, the Last Supper. And his observations of the movement of water, and more.
The genius of Leonardo da Vinci also provides the inspiration for an immersive experience from internationally-acclaimed digital studio, Universal Everything link.
This new installation is a 21st century response to the artist's ground-breaking Studies of flowing water (1510-13), on display in Leonardo da Vinci: A Life in Drawing. Centuries before the advent of photography, these drawings revealed the complexity of fluid movement in a way never seen before. The Vehicle of Nature, named after Leonardo's own description of water, brings together the latest display technologies to create a digital river, which swirls and eddies across the gallery space.
Based in Sheffield, Universal Everything have collaborated with some of the world's leading digital innovators, from Apple, Google and MTV to the city's own Warp Records.
Basically, jam-packed all-around rockstar greatness for this month's discussion on Water. See you on the 29th!
Location
Hosted at Ambulo
48 Arundel Gate
Sheffield, England S1 2PP
When March 29, 2019
8:30am - 10:00am