Jaber Alhaddad on finding the missing link between art and history in your life
February 20, 8:30am - 10:00am +04. Hosted at NEST co-working space
part of a series on Symmetry
About the speaker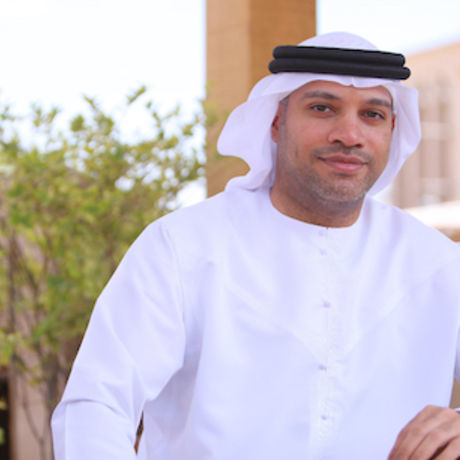 By trying to find the missing link between his two passions, art and history, Jaber Alhaddad, an Emirati artist, found the type of art that matches his creativity .
"I have tried different type of art since I was able to hold a pencil with my hand. I was always searching for the type of art that match me. As a process and detailed-oriented person, the Islamic geometry was perfect match, especially after linking this art to especially the Islamic world history.",
Jaber is obsessed with documenting the process of the Islamic geometric patterns and the history of these patterns, Through his work and the "Music of Sphere" collection displayed during Sikka Art Fair 2018, Jaber has been able to take audiences on a journey through time showcasing the patterns from different regions of the Islamic world and the process behind constructing these patterns.
"My message is very clear, Islamic Geometry as an art deserves more recognition, and it can be represented in very modern way, and this can not happen without understanding its roots and its core values."
Expect the unexpected in this hands-on talk!
Local partners
NEST is a full-service shared work space and coworking community providing local members and travellers alike with an inspiring environment, engaging programs and curated networking opportunities. Whether it be hatching an idea, hosting a meeting or simply seeking productivity, NEST provides our guests with room to soar. The NEST is in the TRYP Hotel and Wyndham property.
On your office desk is a parcel. But it is NOT your birthday. Your name is hand-styled the envelope. Even before peaking inside, your senses are piqued. Opening it, you find curiosities, teasers, tools, & inspiration. Your ideas swirl, play & flow. Joyous desk disruption!
IMAGINESS by Sajory is designed to make your neuro-synapses go wild! A monthly curated subscription package that helps spark your creative thinking at any job, in any industry. You will see how your original ideas become more valued at work using the tools we cultivate, and how your desk morphs into a magnet for creative inspiration through the sensory items we send your way.
Inspired by Creative Mornings global movement, the monthly theme is translated into curated items that support you to get unstuck and on your way to flourishing. Consider it your monthly Professional Development Session in wrapping paper.
Established in Dubai in 2005, Nexa is an award winning independent digital marketing specialist which has worked with over 700 clients across a wide range industry sectors, providing high quality, effective and measurable digital marketing campaigns.
Nexa has built a strong track record and in-house capabilities to support clients through a comprehensive portfolio of services including website design, Search Engine Optimization, Social Media Management, Content Marketing and a fully integrated and creative digital marketing strategy.
Nexa are the first, and only, Hubspot Gold Agency Partner in the UAE and GCC.
Nexa's in-house team of over 50 specialists have both the experience and expertise to manage a client's total digital marketing needs. From website design and build services, to ensuring clients' websites rank at the top of Google using Nexa's Search Engine Optimization (SEO) techniques, and creating unparalleled visibility using Social Media platforms such as Facebook, Twitter, Instagram, LinkedIn, Snapchat and Pinterest, Nexa can help any business flourish online.
The company provides complete, full-scale digital services from opportunity identification through to delivery, implementation and support of the final technology. This is packaged and delivered by Nexa's experts in-house with zero outsourcing, providing 24/7 support for all the company's clients. Nexa clients include some of the best known companies in the travel, hospitality and other industry sectors.
Additional details
The NEST has plenty of free parking, is minutes from the Metro and Coffee and snacks are flowing!
We always have a warmup so arrive by 8:15.
Location
Hosted at NEST co-working space
Al Saef 1 Street, Barsha Heights Dubai, United Arab Emirates
Dubai,
When February 20, 2019
8:30am - 10:00am