Inez Cook
November 1, 8:30am - 10:00am PDT. Hosted at SFU Woodward's — Goldcorp Centre for the Arts
part of a series on Lost
About the speaker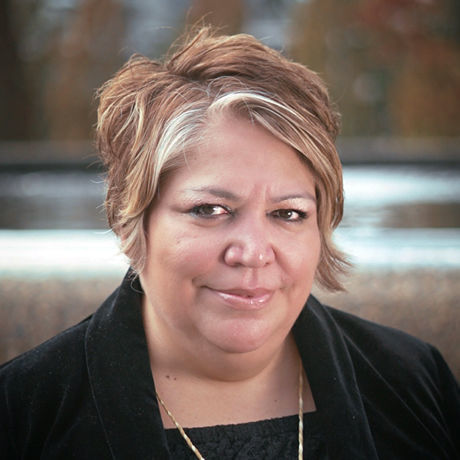 Inez Cook grew up in Vancouver BC and is a proud member of the Nuxalk Nation in Bella Coola BC. Inez is the co founder and owner of Salmon n'Bannock Bistro located in Vancouver as well as an author of the children's book The Sixties Scoop. The Award winning Salmon n'Bannock Bistro opened its doors Feb 15 2010 and proudly showcases Indigenous cuisine with a modern palate. Inez and Salmon n' Bannock have been featured in several international media outlets including National Geographic, CNN, The Guardian, The New York Times, The San Fransisco Chronicle, der Spiegel, Samatha Brown , Moosemeat and Marmalade, and Power to the People to name a few. Inez has worked in the travel industry for over 28 years and has lived all over the world. She always dreamed of having a restaurant that could take guests on a journey, but did not know that the journey she is taking you on is the journey within.
What's one piece of creative advice or a tip you wish you'd known as a young person? I wish I'd known as a young person is that there is not a wrong answer. Express yourself through your creativity and passion and the rest will follow.
Who (living or dead) would you most enjoy hearing speak at CreativeMornings? That would be a tie: Maya Angelou and my Grandpa.
What's the craziest thing you've ever done? Might be riding a jet ski in Saudi Arabia with the Religious police chasing me. Women were not permitted to drive let alone a jet ski! ;-)
How would you describe what you do in a single sentence to a stranger? I am a full-time flights attendant that owns a restaurant and does catering … full time!
If you could open a door and go anywhere, where would that be? A door to heaven to check in on loved ones passed, the ones I knew and those I never met.
Local partners
Additional details
THIS EVENT IS NOT SOLD OUT!!
Due to high demand for these FREE tickets, we use our waitlist for registration and will release tickets via lottery two weeks before the event. We find this approach to be the fairest and more equitable and appreciate you playing along. Don't panic if you don't get a ticket at first, we release additional tickets from the waitlist and priority is given to those who get stuck on the waitlist two or more months in a row. If you are issued a ticket but cannot attend after all, please release your ticket ASAP so someone on the waitlist can join us. Remaining applicants will remain on the waitlist and informed if tickets get released and offered access to FieldTrips when available (watch your inbox).
Please do not register if you aren't sure you will attend. If you are on the list remember that means we have not only reserved you a seat, but arranged for your food and coffee, so be at the venue by 8:15 for breakfast! If you arrive later than 8:30 your tickets will likely be released to folks on the waitlist who are in line.
Location