Hannah Ibañez
August 23, 8:30am - 10:00am EDT. Hosted at Station House
part of a series on Justice
About the speaker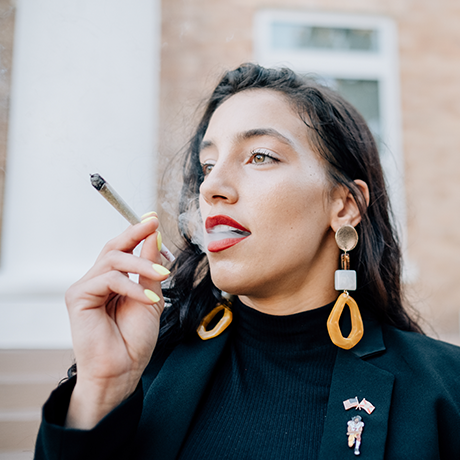 In an age of misinformation and social division, the idea of justice can seem institutionalized and intangible. But personal and professional experiences have led public defender and activist Hannah Ibañez to a different conclusion. Through the lens of our local criminal justice system, Hannah illuminates some of the injustices in our community and helps us understand what's happening and what we can do about it.
Hannah Ibañez is a criminal defense attorney, social justice advocate, and podcast host. She currently works in our broken judicial system as a public defender for felony crimes and practices daily acts of justice through social media, intentional spending, and her podcast "Lavender, Liberty and Lemonade." She'd like you to know that she's a mixed, queer millennial, her parents are cops, and black lives matter.
Local partners
Additional details
Join us for a JUSTICE event at our home venue Station House.
We'll have our beverage besties TeBella Tea and MADE Coffee there, plus some food treats!
Design darlings Wax&Hive sling merch, and we're working on a musical guest.
Doors open at 8:00am, programming starts around 8:30, speaker on-stage by 9. Pre-registration is required (but free!). Typical DTSP parking, so please walk, bike, carpool, or take public transportation if you can.
In order to ensure our global impact is more about great ideas than garbage, we ask that you please BRING YOUR OWN MUG. A million high fives if you bring a mug AND a friend!
We compost with Suncoast Compost and you probably should too.
Location
Hosted at Station House
260 1st Ave S
St. Pete, Florida United States 33701
When August 23, 2019
8:30am - 10:00am