Hanna Edghill
September 8, 8:00am - 9:00am CEST. Hosted at Moderna Museet Malmö
part of a series on Compassion
About the speaker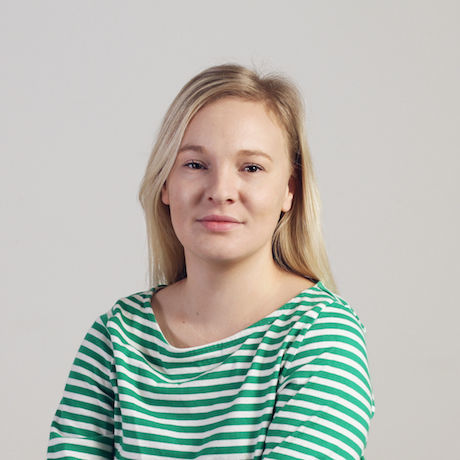 Hanna is a visual designer based in Malmö, specialising in user interface design, animation & illustration. With 10 years in the creative industry and a degree from Hyper Island she's worked with clients such as Samsung, Adobe and Disney. Last year she received a "Women in Tech" grant from Google.
Currently she is working at the Topp Design & Innovation Malmö studio. With Topp, she's worked on projects including the Samsung Smartwatches, and the design of the travel and ticketing system for Stockholm Transit (SL). She has created visuals and interaction design for various mobile applications and wearable experiences in areas such as connected home, security and health. After having worked closely with interaction designers and engineers, Hanna highly values being part of all steps in a process; seeing an idea grow from words, to visuals, to prototype and then into a product. Being a Swede with Barbadian decent she has both the ambitiousness of the nordics, and the ease of the island mentality.
She will talk about her experience with compassion in the workplace.
Location
Hosted at Moderna Museet Malmö
Ola Billgrens plats 2-4
Malmö, Skåne 21129
When September 8, 2017
8:00am - 9:00am