Gerald Czech
March 23, 8:30am - 10:00am CET. Hosted at Hard Rock Café Vienna
part of a series on Courage
About the speaker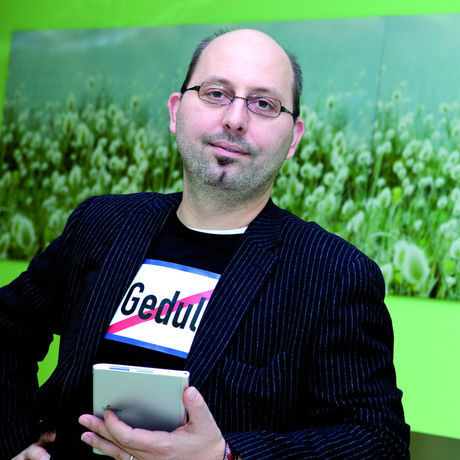 Gerald Czech ist seit 1987 beim Roten Kreuz ehrenamtlich tätig. Er hat einen HTL-Abschluss in technischer Chemie und hat an der WU Wien Sozioökonomie mit dem Schwerpunkt Nonprofit-Management studiert. Nach seinem Zivildienst blieb er für fünf Jahre als Leiter Marketing und Kommunikation Angestellter in Niederösterreich, bevor er 2002 ins Generalsekretariat des Österreichischen Roten Kreuzes nach Wien wechselte. Dort war er die ersten Jahre als Pressereferent tätig, bevor er 2005 als Leiter New Media die Verantwortung für neue Medien, Internet und Soziale Medien übernahm. Als Freiwilliger leitet er seit 2016 die Bezirksstelle des Roten Kreuzes in Brunn, ist also für rund 250 Ehrenamtliche und 30 Angestellte verantwortlich.
Local partners
Seit mehr als 40 Jahren verkörpert das Hard Rock Cafe den Spirit der Musik und hochqualitativer amerikanischer Küche. Das Hard Rock Cafe in Wien kombiniert Klassisches mit Modernem und bietet dafür Platz für bis zu 142 Gäste im Gebäude. Zudem gibt es zwei stylische Bars, ein geräumiges Erdgeschoss sowie eine Terrasse im Freien – im Sommer haben somit 174 Gäste Platz. Außerdem bietet das Hard Rock Cafe Vienna auch einen Live Entertainment Platz für akustische Live-Konzerte, welche die authentische Wiener Musikszene hochleben lässt.
Additional details
We'd like to dearly praise our sponsors. Thanks to them, we'll have a delicious breakfast, can network in a relaxed atmosphere and will be inspired once again.
With you registration you give consent to use any photos, videos or audio recordings of you—made during the event—to be used in any media—including digital, print and online—by Creative Mornings. You do not give permission to provide usage of this material to third parties.
Location