Frank Vogel
May 18, 8:30am - 10:00am CEST. Hosted at DDB Düsseldorf
part of a series on Commitment
About the speaker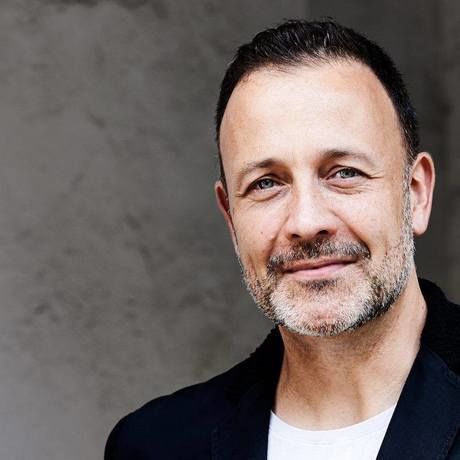 Start making sense. Warum Marken und Menschen Sinn brauchen.
Wirtschaft im Wandel: "Transformation", "Agilität", "Disruption", "New Work" wohin man schaut. Wenn sich alles verändert, was bleibt? Bei all dem Wandel kann eines Unternehmen Orientierung geben: Sinn. Und das Tolle: Sinn ist kein philosophisches Gedankenspiel sondern zunehmend konkreter Erfolgsfaktor. Was ist denn Sinn überhaupt? Warum wird Sinn zur knappen Ressource? Und wo holt man ihn her?
Frank Vogel beschäftigt sich seit vielen Jahren mit Marken und Menschen. Vor seiner seiner Selbstständigkeit war als als Stratege in leitender Funktion bei internationalen Werbeagenturen tätig. Er kann deshalb Vorträge halten über die unbewussten Motive beim Margarinekauf, die Positionierung von Naomi Campbell oder den Unterschied zwischen "sense and simplicity" und "innovation and you". Heute ist er Gründer und Geschäftsführer der Markenberatung VOGEL OBENTZ, die sich auf die Entwicklung sinnhafter Marken spezialisiert hat. Darüber hinaus ist er seit neuestem als Geschäftsführer der frisch gegründeten Dorothy GmbH, die sich mit Innovations- und Transformationsprozessen beschäftigt.
Local partners
Wacom's vision is to bring people and technology closer together. We provide interactive pen displays, pen tablets, and styluses to equip and inspire everyone to make the world a more creative place. The advanced technology of Wacom's intuitive input devices has been used to create some of the most exciting digital art, films, special effects, fashion and designs around the world.
Ja, wir von DDB Düsseldorf haben eine außergewöhnliche Geschichte. Warum? 1962 wurde genau hier der Grundstein für die DDB Worldwide gelegt: Mit dem ersten Office außerhalb der USA. Im einzigartigen Düsseldorfer Ambiente zwischen Mode, Kunst, Business und rheinischer Offenheit entwickeln wir auch 50 Jahre später noch ausgezeichnete, innovative Kreativlösungen von Weltrang.
Location
Hosted at DDB Düsseldorf
Breitestr. 67-69
Düsseldorf, 40213
When May 18, 2018
8:30am - 10:00am