Eyal Gever
– Hosted at General Assembly
part of a series on Sound
About the speaker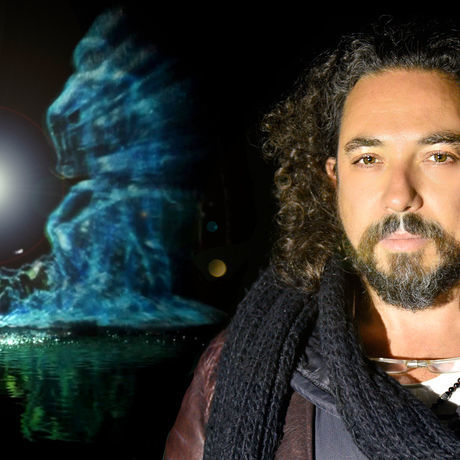 Eyal Gever is a cutting-edge contemporary artist whose work sits at the fusion of art and technology. Using just a palette of code, he develops life-like digital simulations of moments in time – often dramatic or catastrophic in nature – from which he fabricates 3D-printed sculptures and installations.
Few artists possess Gever's deep knowledge and passion for all things digital. The advantage, he says, is that he's not overwhelmed by the power of technology for its own sake. "I've simply used the latest technology to develop a new language for my art."
And Gever's artistic language is constantly evolving. In 2015 he created Water Dancer, a "3D liquid simulation" featuring a dancer whose body appears to be made of water, which disperses as she moves.
In his latest project #Laugh, which was two years in development, Gever is collaborating with NASA and Made In Space Inc to create a visualisation of human laughter, which will be 3D-printed at the International Space Station – and become the first piece of artwork ever to be produced in space.
Local partners
Additional details
Hi folks! We're back at General Assembly for some creative shenenigans. Doors open at 8.30 for delicious coffee and breakfast and the talk kicks off at 9am.
As per usual, the last 10min of our events are all yours - come on stage to share anything cool you're working on or anything we can help with.
See you there!
Location
Hosted at General Assembly
The Relay Building, 1st Floor, 114 Whitechapel High St
London, United Kingdom E17PT
When
–