Dr Future shares his thoughts on how 3d printing is profoundly changing the way we will live
Dr Paul Tinari, authour of "The Joom Destiny", a book about how 3d printing will revolutionize your world, shares his insights into how every aspect of our world is changing with the help of 3d printing. A look at creativity and revolution
About the speaker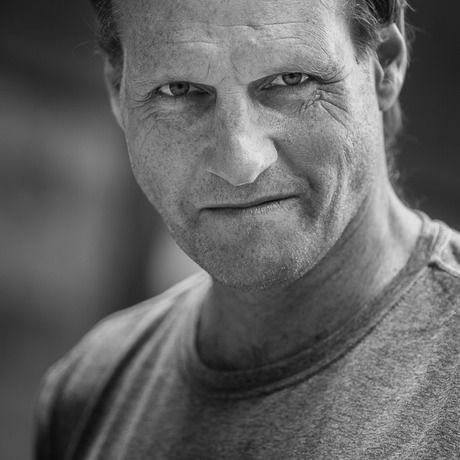 Dr. Future (aka Dr. Paul Tinari) is a professional creative thinker and problem solver who has worked for the private sector, NGOs and government clients around the globe. He has been called a visionary and "Renaissance Man" for the 21st century. When asked by a U.S. Senator what his research would do to enhance the national security of the nation, he replied: "Nothing, except to help make it worth defending." He founded the Pacific Institute for Advanced Study in 1990, the world's first truly globally networked R&D organization. His curiosity and research interests have spanned many domains including alternate energy, architecture, art, archaeology, biology, climate change, engineering, epidemiology, environmental science, fluid dynamics, future studies, green buildings, kinesiology, mathematics, physics and zoology. The common thread that runs through all of his interests is an intense desire to improve the world and to help people lead better, safer, healthier and more abundant lives. Among his numerous accomplishments include the organization of the first Canadian Earth Day, consulting with senior administrators at NASA on how new technologies could impact the agency's business model, speaking at the World Future Society Conference on the possible impacts of 3D printing and related technologies, being a finalist in the Canadian astronaut selection process and working with the US Navy to develop new ideas for comprehensive fleet defense. For many years he taught creative thinking skills to executives from Fortune 500 companies. He is the author of several books including "Boxing Outside the Think" on the art of creative thinking, "The JOOM Destiny" on the long-term impacts of 3D printing and supporting technologies, "The Art & Science of Systems Thinking," and "Relativity for the Reluctant," a book for those having difficulties understanding the complexities of Einstein's famous theory.
In addition to having taught Physics and Future Studies, he is currently working to set a 3D Printing Department at Simon Fraser University. He designs and leads seminars for executives of Fortune 500 corporations in many areas including Creative Thinking, Systems Thinking and on how future technological trends will impact business operations. As Dr. Future, he is host to the long running show on CJSF Radio "Future Talk." He currently lives in Port Moody, British Columbia.
How do you define creativity and apply it in your career? Creativity is seeing what others have not and applying it in ways that others could not.
Where do you find your best creative inspiration? From nature, from fields of knowledge other than my own, and from the problems that others have considered to be "unsolvable."
What's the one creative advice or tip you wish you'd known as a young person? Do not pre-judge your ideas – just keep generating more and more of them. Creative people do not generate better ideas, they just keep on generating them endlessly. Eventually, world changing ideas will emerge…
Who would you like to hear speak at CreativeMornings? Stephen Hawking
What's the craziest thing you've ever done? Bicycling across Canada by myself with no backup plan when I was 14 years old.
What did you learn from your most memorable creative failure? That there is no creative idea that is too good to be squashed by a little person with a little mind
What's your one guilty creative indulgence? Painting or drawing while I am under a strict deadline for an engineering project
What are you reading these days? Future Crimes by Marc Goodman
What fact about you would surprise people? Mostly it would be about how little I worry about the bad people and the bad situation/predicaments in my life.
How does your life and career compare to what you envisioned for your future when you were a sixth grader? My present life in NOTHING like I ever imagined it would be when I was in elementary school
How would you describe what you do in a single sentence to a stranger? I do things that need to be done but before couldn't be done because the technology was not good enough to allow it to be done before
What's the most recent thing you learned (big or small)? How to develop an effective e-mail campaign and contact list.
If you had a magic wand, where would you be in five years? I will be in charge of a global spare parts network that will improve the lives of more than 2 billion people who will be depending on it.
What keeps you awake at night? Wondering if political assholes, only intent in increasing their own power or projecting their egos, will destroy everything that generations of creative people have built.
What myths about creativity would you like to set straight? That the capacity for creative thinking and intelligence are the same thing. They are not.
Who has been the biggest influence on your life? What lessons did that person teach you? Stephen Hawking (I met him in 1978 at Cambridge) – That as long as your mind works, your life works, and as long as there is life, there is hope.
What are you proudest of in your life? About the number of people around the world who have been helped as a direct or indirect result of my work.
If you could interview anyone living or dead, but not a celebrity, who would it be and why? Bagoas – the Persian eunuch who accompanied Alexander the Great throughout most of his expedition throughout the east. He would have unique insights into the personality and nature of Alexander.
If you could do anything now, what would you do? Work on developing an ground to space SCRAM Jet technology.
Where was the last place you travelled? New York
What music are you listening to these days? JACK FM.
What was the best surprise you've experienced so far in life? When a client paid me the $160,000 he owed me – 10 years after he went bankrupt.
Where is your favourite place to escape? The Stein River Valley
What was the best advice you were ever given? "Fear is the only darkness" (The old blind man who lived three houses down from me when I was five years old)
What books made a difference in your life and why? "Man's Search for Meaning," by Victor Frankel – Taught me how to deal with adversity, "Atlas Shrugged," Taught me to seek the heroic in Man, "The Science of Getting Rich" – Taught me the basics of wealth generation
What practices, rituals or habits contribute to your creative work? Reading widely from a broad spectrum of different fields and going for a long run when I am creatively stuck.
When you get stuck creatively, what is the first thing you do to get unstuck? I go for a long run.
If you had fifteen extra minutes each day, what would you do with them? I would read a sampling of articles from publications that I had never looked at before.
What has been one of your biggest Aha! moments in life? Realizing that life was not fair – but it is manageable.
What object would you put in a time capsule that best represents who you are today? A copy of my newest book: "The JOOM Destiny"
What is the one movie or book every creative must see/read? Movie: The Fountainhead (Ayn Rand), Book: Think and Grow Rick (Napoleon Hill)
What is the one question we haven't asked that you want to answer? Is the entire universe actually part of an experiment that even its creator does not know the final outcome of?
Favorite quotes from this talk
No quotes yet. Sign in to tag a quote!
Photos from this talk See all
navigateleft
navigateright
211

Lovely Attendees







see everyone