About the speaker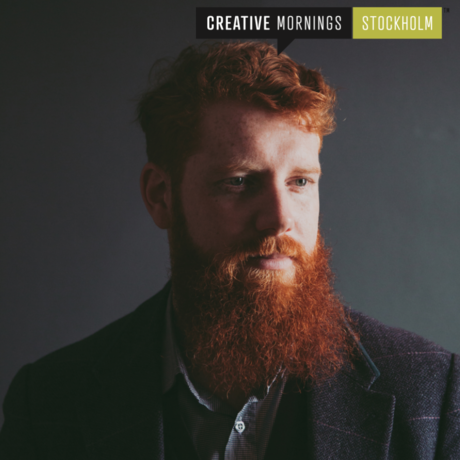 Our guest this month is Dr Jason Fox, a motivation design specialist who shows forward-thinking leaders around the world how to unlock new progress and build for the future of work.
His clients include Fortune 500 companies such as Microsoft, PepsiCo, McDonalds and Beam Suntory, and other multinationals such as Toyota, Sony Playstation, Gartner, Telstra, Commonwealth Bank, Suncorp Group, Origin Energy, Xero, Bellroy and the International Institute of Research (along with a bunch of universities and other research institutions).
Some of Jason's best work has seen him partner with senior leadership teams to navigate through unprecedented and wickedly complex enterprise challenges. Such adventures typically span beyond a year, and involve deep strategic immersions and a refreshed approach to leadership development and culture change.
Jason is also the best-selling author of The Game Changer—a book that unpacks the science of motivation and game design to drive progress and change at work, and How to Lead a Quest—a handbook for pioneering executives.
When not liberating the world from default thinking and the curse of efficiency, Jason enjoys partaking in the fine art of coffee snobbery, sun avoidance and beard maintenance. Learn more at www.drjasonfox.com
About his talk: Conventional approaches to leadership and motivation are broken. They serve productivity, and create a Delusion of Progress. To create meaningful progress, we need to change the way we work. This is already happening, but it's patchy. Most organisations are cursed with efficiency. We're so busy, and so we default to quick fixes, convenient solutions and comfortingly familiar 'plans' that do little that's new—and it's robbing us of our curiosity, creativity and empathy. Left unchecked, this broken model can only lead us to one destination: irrelevance. But ahoy! There's a different way. This creative mornings session will show you how to carve out meaningful progress amongst the busyness. Dr Jason Fox (bestselling author of The Game Changer and recently: How to Lead a Quest) will unpack the latest insights in motivation strategy and design, giving you insights you can put to work to make clever happen.
Favorite quotes from this talk See all
"

It's much more about celebrating small wins, short circuiting feedback loops, or reducing the latency between effort and meaningful feedback, than it is about fixating upon distant goals and targets. — Jason Fox
"

Goals narrow our focus, we fixate on one destination in the future which robs us of our ability to explore tangential opportunities along the way. — Jason Fox
"

No one sets out to become irrelevant, but many of us find ourselves there when we become too busy for meaningful progress. — Jason Fox
"

Our defaults are the options we choose automatically in the absence of viable alternatives. — Jason Fox
175

Lovely Attendees








see everyone