Dorothy Rhau [Virtuel]
June 26, 8:15am - 10:00am EDT. Hosted at Chez toi / At Home
part of a series on Insecure
About the speaker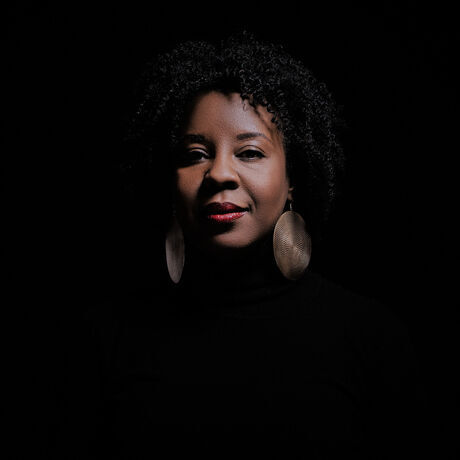 Née à Montréal et d'origine haïtienne, Dorothy Rhau est entrepreneure sociale et humoriste. Elle s'est fait connaître en tant que première femme noire humoriste francophone au Québec et au Canada. Elle a notamment travaillé sur son deuxième spectacle solo en collaboration avec Encore Spectacle, groupe de divertissement intégré basé à Montréal. Elle a fait les avant-premières de Mario Jean jusqu'à ce qu'elle décide, en juillet 2018, de se concentrer sur son implication sociale, notamment comme présidente de l'organisme à but non lucratif d' Audace au Féminin. En décembre 2016, elle réunit une équipe et crée le Salon International de la Femme Noire (SIFN), un nouveau projet d'entrepreneuriat social. Depuis la première édition de 2018, le salon revient à chaque année avec la vision de faire de Montréal, la mecque des femmes noires du monde entier. Et, récemment, elle s'est jointe à l'équipe DanièleHenkel.Tv en tant que chroniqueuse où elle signe des articles intitulés: Le Pouvoir de la Diversité.
Grâce à son ancienne vie de responsable en ressources humaines, Dorothy s'entoure d'une équipe exceptionnelle pour construire cet événement en constante évolution qui vise à mettre en lumière les femmes noires qui brillent dans l'ombre. Lorsqu'on côtoie Dorothy Rhau, on comprend mieux pourquoi le leitmotiv du salon est: «n'aie pas peur, OSE!»
Local partners
Additional details
CONFÉRENCE GRATUITE // FREE LECTURE en Français //
8.15 Accueil en ligne // Online welcome
8.30 Conférencière // Speaker : Dorothy Rhau
9.30 On se revoit le mois prochain ! // See you next month!
/////
Date : Vendredi 26 juin 2020, à compter de 8:15
Lieu : @Dans ta maison ! @Montréal ou @ailleurs et @everywhere 👉 ZOOM
/////
RASSEMBLEMENT EN LIGNE GRATUIT - ZOOM
Équipement nécessaire pour participer :
Connexion internet / Internet connection
Lien Zoom/MTLCM qui vous sera envoyé / Zoom/MTLCM link that will be sent
Camera & microphone
/////
POLITIQUE DE BILLETTERIE : Les billets pour CreativeMornings/Montréal sont alloués au hasard afin de permettre à chacun une chance plus équitable d'assister à nos événements. Les inscriptions débuteront le lundi 22 juin à 11h00. Vous avez jusqu'au mardi 23 juin à 12h00 pour vous inscrire en liste d'attente. Le tirage des billets pour l'événement aura lieu dans les heures qui suivent. -> https://mtlcm.co/86-web
TICKETING POLICY : Tickets to CreativeMornings/Montréal are allotted randomly through a lottery in order to give everyone a fair chance of attending our events. Registration will be activated on Monday, June 22 at 11.00am. You will then have until Tuesday, June 23 at noon to register on the waitlist. The draw will take place shorty after to distribute the tickets to the event. -> https://mtlcm.co/86-web
/////
Les personnes avec un billet recevont un courriel avec un lien Zoom pour se connecter gratuitement à notre e-rassemblement.
People with a ticket will receive an email with a Zoom link to connect to our e-gathering for free.
Location
Hosted at Chez toi / At Home
Chez toi ! / Your place!
Montréal, Quebec Canada
When June 26, 2020
8:15am - 10:00am