Dicky Sukmana
December 8, 9:30am - 11:30am WIB. Hosted at lo.ka.si
part of a series on Context
About the speaker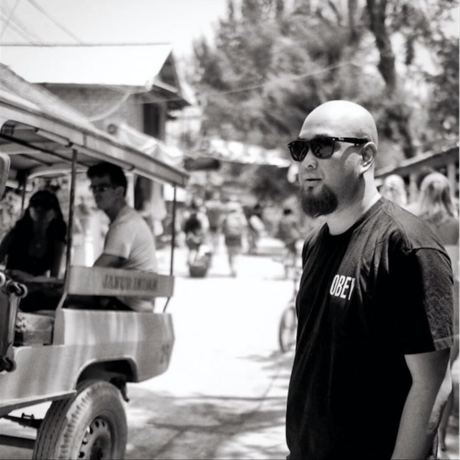 Dicky Sukmana is mainly known as the co-founder/creative director of a digital marketing consultant called Panenmaya. But that's not all he's noted for. This man is also an important figure in many other creative brands you might recognize, like InfoBandung, KickFest, Invictus—the list goes on. Many have acknowledged his prowess in creative direction, online marketing, and brand management—amongst other interesting stuff. Simply put, he's quite adept at translating raw ideas into simple, attractive concepts appealing to the eyes of many. Just like that phrase we often hear: Putting content into context.
Local partners
Printing services with Coworking Space for Designers. Provide curated online gallery service at www.cmyk.id
CMYK @ Bale Motekar Banda no 40 +6289626003547
a shared space for creatives and innovators alike. Comprised of an auditorium, cafe, gallery and workplace, LO.KA.SI is designed as a hub to connect people from all walks of life
Additional details
Imagine your typical morning coffee or tea, how it tastes and the way it makes you feel. Now imagine being on a remote island, sun rising, with your drink in hand. That sip is unlike anything you've ever tasted—that's context.
When we feel something is out of context, it's because there's a mismatch in the intention, behavior, and environment. Looking at the Mona Lisa in a dark basement versus The Louvre surrounded by people taking photos creates two different memories.
Location
Hosted at lo.ka.si
Ir. H. Juanda No. 92
Bandung , 40553
When December 8, 2017
9:30am - 11:30am