Design Includes You
July 7, 7:30am - 9:00am WEST. Hosted at ESPIGA
part of a series on Equality
About the speaker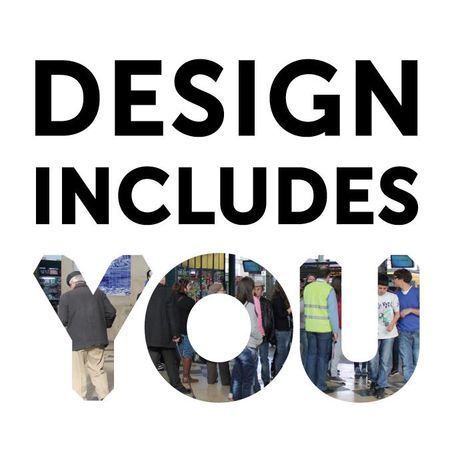 Design Includes You is a network connecting designers and professionals from other fields with the community, promoting actions within the themes and principles of Inclusive Design and Participatory Methodologies. Its aim is to raise awareness and encourage professionals, local authorities and the general population to these issues, organising of information campaigns, training, research and intervention to mitigate social exclusion. The DIY will collaborate in national and international networks within its scope of activities.
Local partners
Espiga – para alguns agricultura, pão, milho e desfolhada, para outros uma estrela binária. Para nós Espiga é Espaço de Imaginação, Gosto e Artes – uma galeria | bar, com um espaço multidisciplinar onde é possível comer, beber e relaxar.
O Canal180 é um canal português dedicado exclusivamente à cultura, às artes e à criatividade. Sempre a par da programação artística, o canal apresenta conteúdos inovadores, criados pela nova geração de artistas, fazendo, também, a produção e curadoria de variados projetos nacionais e internacionais, aliando a internet à televisão na mesma plataforma.
Additional details
The wonderful Espiga is just in front of Jardim do Carregal in downtown Porto, just a few minutes' walk from Cordoaria and the main entrance of Santo António Hospital. There are both public and private parking spaces in the area if you are driving. If you take public transport the nearest metro station is Aliados, about 10 minutes' walk.
Location
Hosted at ESPIGA
Rua Clemente Menéres 65A
Porto, Porto Portugal 4050-202
When July 7, 2017
7:30am - 9:00am