Denise Williams speaks on the positive impact of natural systems in the design of digital networks.
About the speaker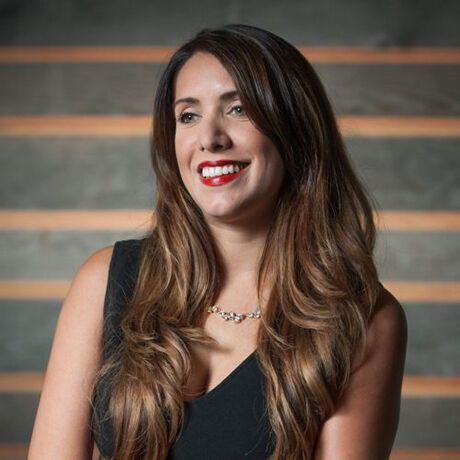 Denise Williams is an Indigenous leader, board member, innovation advisor, and CEO of the First Nations Technology Council.
At the intersection of Indigenous sovereignty, technological advancement and a rapidly expanding technology and innovation economy, Denise has the privilege of working with Indigenous peoples, governments, academics, technology futurists and social changemakers to map an ecosystem that will result in fair and equitable access to the tools and education required to lead digital transformation in the 21st century. Denise leads a theory of change that aims to ensure Indigenous peoples are leading in Canada's technology and innovation sector and in building new connected economies. Her purpose is to create space for Indigenous peoples to access the knowledge they carry from their ancestors and bring back community, balance and humanity to the design, integration and evolution of digital technologies and online spaces. The legacy of which is meant to advance Truth and Reconciliation both in physical and virtual worlds.
With a passion for contributing and volunteering in initiatives and organizations that influence real change and the advancement of Truth and Reconciliation, Denise proudly serves as a governor with the Urban Native Youth Association, MakeWay, Vancouver Foundation, Hollyhock Learning Institute, Innovate BC and Simon Fraser University as the Chair of university relations, and where she earned her MBA in 2015. Denise is an advisor on innovation to the Governor General of Canada, a member of Status of Women Canada's Indigenous Women's Circle, BC's Indigenous Business and Investment Council, and a mentor with the Pierre Elliott Trudeau Foundation
Denise has been awarded Business in Vancouver's Top 40 under 40 in 2018, Motherboards Human of Year in 2017, BC's Most Influential Women STEM Stars in 2017, and Women in Technology's Community Champion in 2016.
How do you define creativity and apply it in your life and career?
Creativity, enthusiasm and pure recklessness in pursuing the impossible are absolutely central to my leadership model! Creativity for me is all about finding inspiration in analogous systems, models and theories. When I'm thinking about how to create systems change in Canadian telecommunications from regulation to deployment, I like to walk through the forest and think about the communications systems happening there, the information systems exchanging data between different species to respond to a changing environment. I like to imagine how they regulate themselves, what agreements they have in place and how these complex interspecies systems achieve balance through ongoing change and adaptation. Perhaps difficult to understand as it's read here, but my creative self enjoys free association, letting ideas diverge and converge, allowing some ideas to be completely useless and others to become central to my next decision. Unleashing my mind to wander without a map is my favourite part of the day.
Where do you find your best creative inspiration or energy?
I go for very long meditative walks every day. The kind so deep in the moment, connected to surroundings and meandering of mind, that I have to follow the same path everyday so that I don't run into anything or get lost! I also get a lot of inspiration and energy from being near, or in, water. Perhaps my Salish ancestry at play. Everything about water systems and watching the light on water transcends me to a different realm that inspires me to feel like a small part of something profound and meaningful.
What's one piece of creative advice or a tip you wish you'd known as a young person?
You don't have a creative "side". We are all creative beings and that permeates through every moment of everyday, it's just a choice I think about acceptance and indulgence! I spent perhaps too much time as a young person thinking that the best I had to offer was having good ideas that fit into what someone/something else wanted or expected. I would absolutely tell myself to thank every person that fired you for not following the rules, they are helping you accelerate toward your potential.
Who (living or dead) would you most enjoy hearing speak at CreativeMornings?
Selfishly, Charles Eisenstein. I can never get enough of his work, his ideas and understanding his process.
What's your one guilty creative indulgence?
I like to pretend I'm an interior designer in both my home and in the homes of friends! It's not unusual for me to take on small design projects because I love building spaces that inspire and rejuvenate. I do this while listening to very loud jazz music and with superb red wine. I'm not always in the good graces of my neighbours, but, it's my process and for someone with no credentials in this area I have a list of happy clients!
If you could do anything now, what would you do?. I would launch an Indigenous Innovation Institute, National Indigenous owned ISP and First Nations led design firm all from a hobby farm where I could look after chickens in the morning and go horseback riding in the evening and cook every meal from my farm. I guess I'm answering the question "what am I TRYING to do".
What's the most recent thing you learned (big or small)?
Recently I've learned, or finally accepted, that when someone says "explain ____in a nutshell" I will never be able to do that in under 15 to 30 minutes. I'm a storyteller, not a summary writer!
What are you reading these days?
These days I've had more time to read than ever before. I'm doing the thing I always said I wouldn't do and am reading several things at once, because that's the extent of rebellion possible when I never leave home:
Emergent Strategy, Adrienne Maree Brown
Public Philosophy in a New Key, James Tully
Sacred Economics, Charles Eisenstien
Favorite quotes from this talk
No quotes yet. Sign in to tag a quote!
490

Lovely Attendees





see everyone