David Whyte (online)
November 6, 8:30am - 10:00am PST. Hosted at CMVan | Radical | Zoom
part of a series on Radical
About the speaker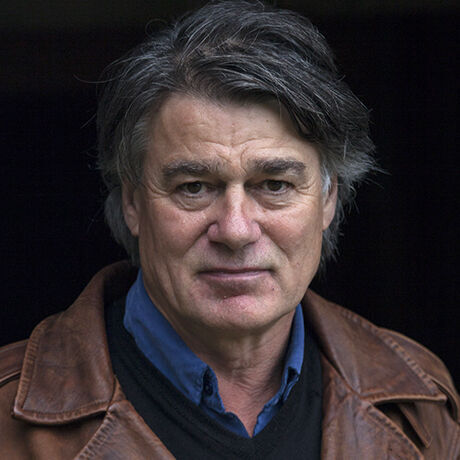 David Whyte is a poet, author, speaker and organizational thinker.
Poet David Whyte grew up with a strong, imaginative influence from his Irish mother among the hills and valleys of his father's Yorkshire. He now makes his home in the Pacific Northwest of the United States. The author of nine books of poetry and four books of prose, David Whyte holds a degree in Marine Zoology, honorary degrees from Neumann College and Royal Roads University, and has travelled extensively, including living and working as a naturalist guide in the Galapagos Islands and leading anthropological and natural history expeditions in the Andes, Amazon and Himalaya. He brings this wealth of experience to his poetry, lectures and workshops.
His life as a poet has created a readership and listenership in three normally mutually exclusive areas: the literate world of readings that most poets inhabit, the psychological and theological worlds of philosophical enquiry and the world of vocation, work and organizational leadership. An Associate Fellow at Said Business School at the University of Oxford, he is one of the few poets to take his perspectives on creativity into the field of organizational development, where he works with many European, American and international companies.
In organizational settings, using poetry and thoughtful commentary, he illustrates how we can foster qualities of courage and engagement; qualities needed if we are to respond to today's call for increased creativity and adaptability in the workplace. He brings a unique and important contribution to our understanding of the nature of individual and organizational change, particularly through his unique perspectives on Conversational Leadership.
🎶 This month we are honoured to receive a performance by singer and poet Mícheál Ó Súilleabháin, live from Limerick, Ireland.🎵
Mícheál 'Moley' Ó Súilleabháin has apprenticed himself to the repertoire of his mother, renowned Irish sacred singer Rev. Nóirín Ní Riain, as well as the artform of poetic recitation. He has recorded and travelled widely performing several genres of music with his brother, Owen. Mícheál, with his brother and mother, run tours to Ireland and present online courses on a range of Celtic, artistic and spiritual themes under the banner of Edge School and David Whyte's Many Rivers Press has just published his poetry book Early Music.
Local partners
Additional details
During the ongoing coronavirus pandemic all our events will be virtual using Zoom as an online platform to gather and connect. It's free and easy to use. All registered attendees will receive two reminder emails with the information you need for the event, the evening before the event, with another reminder at about 30 minutes before the event. (🚩NOTE: Don't see an email from us closer to the event time? Please be sure to check your spam or junkmail folder.)
Location
Hosted at CMVan | Radical | Zoom
Zoom
Vancouver, British Columbia Canada V5T 4R6
When November 6, 2020
8:30am - 10:00am