David Knutsson on Transit | ONLINE
October 23, 8:00am - 9:00am CEST. Hosted at ONLINE @ Meet
part of a series on Transit
About the speaker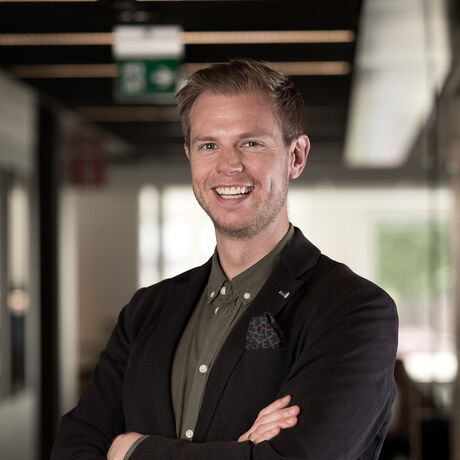 David is a husband, father of 1, entrepreneur and public speaker. He is the co-founder of Parently, a start up focused rooted in the circular economy taking it's early steps here in Stockholm.
David says:
" I´ve always been a person looking for solutions. When most people stop and say this is the way it is - I´ve pushed further. It has taken me to unknown adventures and steps in my career from being a news reporter to developing cars and furniture, to a TEDx host, innovation consultant and to an entrepreneur.

For me my life is a constant transit and out to find the unknown future goldmines. This has led me to found a brand new circular venture called Parently, a circular subscription service for baby gears for all the parents out there.

The driver for me is to inspire others to see resources as loans and people as users rather than consumers. Me, my wife and our lovely son are of course trying to increase our handprint rather than our footprint.
Local partners
First Loop is a Stockholm based Innovation Management Consultancy. First Loop has a vision of democratizing innovation into every individuals hands and conducts training in user-centric design such as Design Thinking, Lean StartUp and other methods.
First Loop works with teams to train them in these methods, apply the learning to a current business challenge and retain the concepts through hands-on practice. Find out more at www.firstloop.se
Additional details
CreativeMornings/Stockholm is back.
Join us online for our First Virtual Event this Fri 23rd.
You can expect those same Friday morning good vibes and inspiration, from the comfort of your screen.
We're a brand new team and can't wait to meet you. Camera's on… it's more fun that way.
Tickets are released Monday 19th Oct.
EVENT LINK : http://meet.google.com/ifj-fzus-ers
See you soon!
———
PS: The event will be on Google Meet. If you prefer to use the app don't forget to download it in advance.
EVENT LINK : http://meet.google.com/ifj-fzus-ers
Location
Hosted at ONLINE @ Meet
EVENT LINK WILL BE EMAILED THURS 22 OCT.
Stockholm, Sweden
When October 23, 2020
8:00am - 9:00am