David Andersson
– Hosted at Göteborgs Konserthus
part of a series on Survival
About the speaker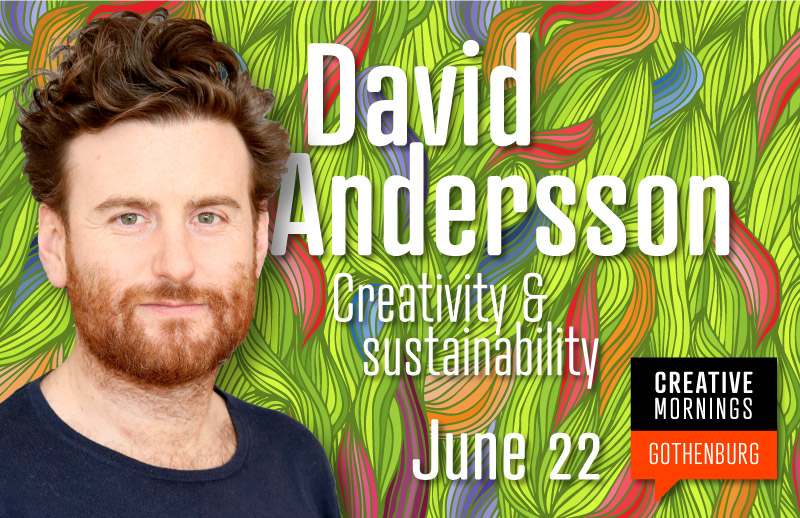 The last CreativeMornings breakfast of the season is all about survival, and with the Paris Agreement being so in focus lately we all know one critical part to ensuring that: sustainability.
David Andersson is a researcher at Chalmers and does interdisciplinary work around sustainability, which, among other things, includes coming up with solutions for how to creatively engage and inform individuals about their carbon footprint. Whether it's a tv-show, an app, or inviting young teenagers to take part in the work, David has a passionate approach to this challenging topic.
Remember to bring your mobile phone to the talk as it will be interactive. June 22 is the date and if you've been to any of our previous events you know one thing: It's gonna be awesome!
Photo: Chalmers
Illustration: Shutterstock / Christer Hedberg
Local partners
MAIN PARTNER
CreativeMornings without
Gothenburg Symphony
and their fantastic concert hall? Inconcievable!
The Gothenburg Symphony rock! Big time!
This month's breakfast partner is Billes – one of Sweden's most environmentally friendly printing companies, working with both physical prints and digital solutions. Since 2011, Billes has been a carbon neutral company and today they have reduced their carbon footprint by more than 70%.
LOCAL PARTNER
Stendahls is a local partner to CreativeMornings Gothenburg. Every month they provide us with tech, transportation and other bits and bobs needed to pull off an event like this.
Additional details
Please note that this event is on a Thursday!
Location