Darrell de Grandmont
May 31, 8:30am - 10:00am EDT. Hosted at Ottawa Art Gallery
part of a series on Preserve
About the speaker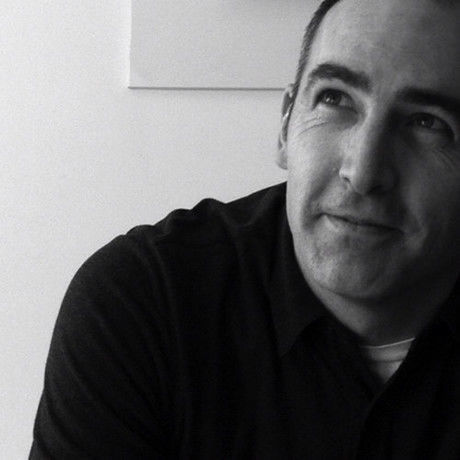 *** Please note weather permitting this event will be held on the OAG 3rd floor terrace (facing the Alma Duncan Salon) ***
Throughout our careers as architects and designers, we strive to impart meaning to the spaces and buildings we envision. The story often evolves from a series of thoughtful considerations that expand into evocative messages. With time, these buildings and spaces convey the depth of their experience, they speak through those that inhabit them.
Darrell will share his personal journey in developing design narratives and how his most recent work has shone a light on the evolution of a building's story.
Darrell de Grandmont is an award-winning architect with over 20 years of design experience, having worked on a range of projects from office, residential, commercial, institutional and LEED® certified projects of varying scope and scale. Darrell is most passionate about sustainability, biomimicry and expressive design. His career has brought him to work in New York City with STUDIOS Architecture, Montreal with Saucier +Perrotte, Ottawa with HOK Architects, and most recently as Chief Architect for the House of Commons, contributing in the rehabilitation of historical buildings and spaces located in the parliamentary precinct, including the West Block and Centre Block buildings.
Local partners
Additional details
CreativeMornings is a monthly breakfast lecture series for the creative community with chapters in nearly 200 cities around the world. Each month we host an event that is always on a Friday, always in the morning, and always free. We provide coffee, a light breakfast, and a 20-30 minute presentation from a local creative person on the global CreativeMornings theme for that month.
Event Schedule:
8:30 AM - Doors open
8:30 - 9 AM - Check in, enjoy breakfast
9:00 AM - Talk begins
9:30 AM - Q&A with speaker
9:45 AM - Audience takes the stage
10:00 AM - Off to work!
About the theme:
The beauty in our world deserves to be cherished, sustained, and rediscovered. We share this life, and every day we have the opportunity to act as thoughtful participants in it.
What do we care about? What do we take for granted? Would we miss it if it disappeared?
Preservation begins with asking deep questions and turning our attention to the environment around us.
Marine biologist and explorer Sylvia Earle wrote in her book, The World is Blue, "Should we race to see how quickly we can consume the last tuna, swordfish, and grouper? Or race to see what can be done to protect what remains? For now, there is still a choice."
Our daily habits are a mirror reflecting back what we truly care about. Our actions are key to protecting the wellbeing of our communities, cities, and planet.
Pause for a moment to notice what is being neglected and take an audit. We can break out of patterns, simplify our lives, and focus on the things that will last a long time.
Together, we can chart a brighter path into the future.
Our Charleston chapter chose this month's exploration of Preserve and Chris Nickels illustrated the theme.
Location
Hosted at Ottawa Art Gallery
50 Mackenzie King Bridge
Ottawa, Ontario K1N 0C5
When May 31, 2019
8:30am - 10:00am