Dan Mangan
August 10, 8:30am - 10:00am PDT. Hosted at SFU Woodward's — Goldcorp Centre for the Arts
part of a series on Community
About the speaker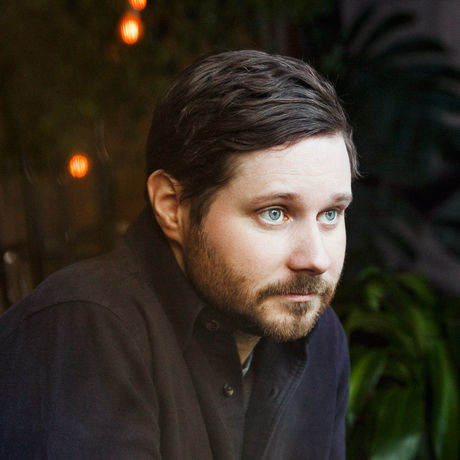 Dan Mangan is a two-time JUNO award winning & two-time Polaris Music Prize listed musician and songwriter. He lives in Vancouver, British Columbia with his wife and two sons. With Jesse Zubot, he scored Hector And The Search For Happiness, a feature film starring Simon Pegg. Dan has also infrequently been a contributing writer for some publications such as Huffington Post Canada, Montecristo Magazine and The Guardian (Arts section).
Mangan has toured extensively in North America, Europe and Australia and has released four studio LPs as well as a handful of other EPs.
In 2018, Dan will release his 5th LP as well as score new shows for Netflix and AMC.
How do you define creativity and apply it in your life and career? I think that artistic expression, of any kind at all, fills in the gaps of where language and social context fail. For me, I can convey my thoughts in song more broadly and in a way that isn't really possible simply through conversation, or even long form text.
Where do you find your best creative inspiration or energy? I'm always a better writer when I'm tuned into other peoples' work - seeing theatre or dance, reading books, watching good shows or movies, etc. - I've always been a political writer and there's certainly no shortage of world-woe to digest at the moment.
What's one piece of creative advice or a tip you wish you'd known as a young person? Just work through. Sometimes you get stuck on something and you can't see the other side. At this point, I've written so many bad songs that I'm less emotionally attached when something I write doesn't quite "get there". But weirdly, you still have to finish it to move beyond it. I'm embarrassed by some of my early work, but if I hadn't finished it, I wouldn't have been able to move into the work I'm more proud of. Another thing is figuring out what you're good at - I've spent a lot of time emulating people I admired, and the truth is that the only way I'm going to produce something meaningful is if I tap into the core of whatever I am, not them.
Who (living or dead) would you most enjoy hearing speak at CreativeMornings? I have always been blown away at how John Stewart balances creativity and humour with politics and awareness. You have to be a special kind of smart to be that finely tuned into the world AND that funny.
What was the best advice you were ever given? Even when it seems like it might feel good, being intentionally mean will never (ever) make your life better.
What books made a difference in your life and why? Cat's Cradle changed my life in high school. And then Slaughter House Five. They opened a door. Vonnegut has a way of summing up all of humanity's beautiful absurdity in just a few words.
Local partners
Mitchell Press has grown to become Western Canada's largest — and BC's only — high speed, premium quality, commercial printer. Why? Because we care.
We care about our industry. We care about the quality of our product. We care about providing premium customer service, streamlining workflow and eliminating headaches. We care about our customer's success and meeting tight deadlines. We care about our people. And we care about protecting our planet.
This unparalleled commitment to excellence is seen in everything we do — from our investment in the latest in print technology to the cleanliness of our facility.
Additional details
Tickets are always free. Waitlist registration for our ticket lottery opens Fri, July 27, 2018 at 11am. Due to popularity causing tickets to sell out too quickly, we use our waitlist as a registration system (please register only once) from which we randomly award tickets using a lottery system. We find this approach to be the fairest and equitable and appreciate you playing along. Lucky ticket winners will be informed by email.Don't panic if you don't get a ticket this month, priority is given to those who get stuck on the waitlist two or more months in a row. If you get a ticket but cannot attend, please release your ticket ASAP so someone on the waitlist can join us. Remaining applicants will remain on the waitlist and informed if tickets get released and offered access to FieldTrips when available. Anyone who hasn't checked in by 8:45am on morning of the event forfeits their ticket, so come early and have a coffee and breakfast with us!
Location