About the speaker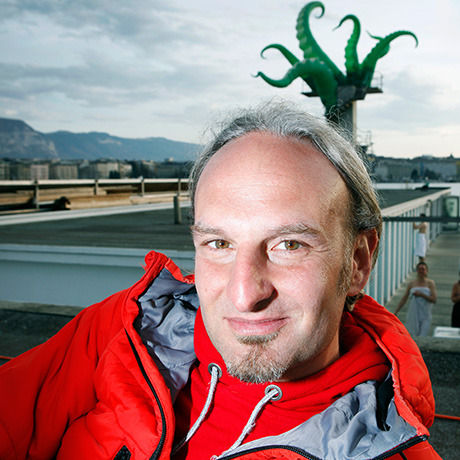 Dan Acher is an artivist from Geneva focused on creating happy cities.
He uses the city as a canvas to create situations and events that generate powerful and participative experiences, engaging people in the present moment and taking them out of their routine.
Creative and innovative, Dan's projects include bringing together large crowds and their picnics to free open air movies CinéTransat and giant Karaoke or dotting dozens of pianos around city streets and parks > Play me I'm yours / Pianos dans les rues. His street-corner Neighborhood Exchange Boxes spark countless daily human encounters, Boîtes d'échanges entre voisins, and thanks to him you'll soon be generating impromptu dances on your way to work (Touch 'n dance). Among many more participative projects, he's also responsible for the screaming hordes trying to escape the annual zombie apocalypse Don't Be Zombies!.
With a university background in social anthropology and management, and prizewinner in the 2013 Ashoka Impact program, Dan teaches at EESP (HES), runs the organizations 42(prod), Tako - cultural propaganda and CinéTransat, and is regularly invited to give talks on his work and vision.
Favorite quotes from this talk See all
"

I'm rebelling against the idea of a city that is dull and grey. I'm rebelling against the idea of experiencing the city through the shut windows of a car stuck in traffic. I'm rebelling against the idea of just working every day just to pay my rent. — Dan Acher
"

I use the city as a canvas to create events and situations that generate powerful experiences for people. — Dan Acher
"

I'm an activist. — Dan Acher
119

Lovely Attendees







see everyone