Curt Cloninger
December 29, 8:30am - 10:00am EST. Hosted at Fine Arts Theatre
part of a series on Context
About the speaker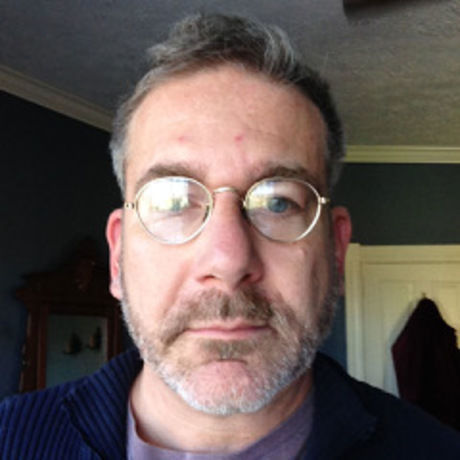 Curt Cloninger is an artist, writer, and Associate Professor of New Media at the University of North Carolina Asheville. His art uses an array of media combinations to undermine language as a system of meaning in order to reveal it as an embodied force in the world. His art work has been featured in the New York Times and at festivals and galleries from Korea to Brazil. Exhibition venues include Centre Georges Pompidou (Paris), Whitney Museum of American Art (New York), Granoff Center for The Creative Arts (Brown University), Digital Art Museum DAM, Ukrainian Institute of Modern Art (Chicago), Black Mountain College Museum + Arts Center (Asheville), and the internet.
He has been published on a wide range of topics, including new media and internet art, installation and performance art, experimental graphic design, popular music, and network culture. He is currently writing his fifth book, entitled _Some Ways of Making Nothing: Apophatic Apparatuses in Contemporary Art. Curt maintains lab404.com, playdamage.org, and deepyoung.org in hopes of facilitating a more lively remote dialogue with the Sundry Contagions of Wonder.
Local partners
Additional details
The context surrounding a piece of work necessarily influences the nature of the work itself. Context is often something inherited and unquestioned, as if it were a given force of nature. But contexts themselves can be purposefully redesigned and modulated, telescoping outward to increasingly broader contexts. We'll look at some key examples of artists and designers who have successfully designed their own contexts; and Curt will talk about his own endurance performance art, and the broadening contexts into which it is leading him.
Location
Hosted at Fine Arts Theatre
36 Biltmore Ave
Asheville, North Carolina 28801
When December 29, 2017
8:30am - 10:00am