CreativeMornings/Texas with Angel Horne & Andrea DeLong-Amaya
– Hosted at Online Stream
part of a series on Nature
About the speaker
Angel Horne migrated to the Wildflower Center just in time for the spring color explosion in 2016. She stays busy managing media relations, public information, social media and marketing. On a deep-breathing day, she enjoys slowing down a bit to write something a little longer than 280 characters for Wildflower magazine, for which she is also an associate editor. Angel is a passionate naturalist with a bachelor's in journalism from the University of the Incarnate Word and many, many hours of science and arts studies. She was the token eco-crusader at her university where she was rumored to covertly sort out recyclables from landfill-destined trash.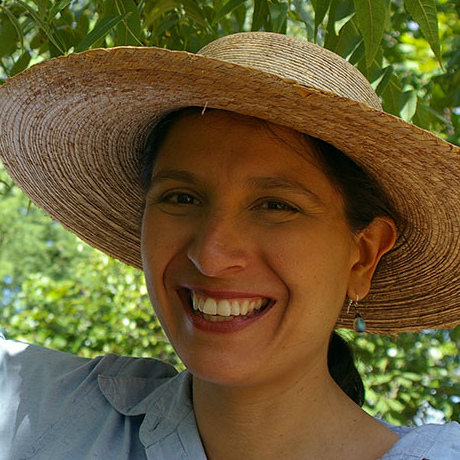 Andrea DeLong-Amaya manages the Lady Bird Johnson Wildflower Center's horticulture programs and is passionate about sharing the value of native plants in planned landscapes. With nearly 30 years of experience in horticulture, she leads the design and management of 9 acres of native gardens, 275 acres of natural areas and a native plant nursery. Andrea received a bachelor's in geography from The University of Texas at Austin, served as vice president of administration for the Native Plant Society of Texas for two years, and is a leader in native plant horticulture with the American Public Gardens Association. She enjoys gardening (go figure!), traveling, playing violin, and Ashtanga yoga.
Local partners
Additional details
We're back, y'all! CreativeMornings/Texas is bringing together Austin, Dallas, Fort Worth, Houston, and San Antonio, plus we'll keep the virtual doors open to anyone who calls the Lone Star state home.
How does a virtual event work?
Sign up now to reserve your spot
Download Zoom and set up a free account
Thursday afternoon: you will receive the Zoom link (if not- check your spam)
Friday morning: we will send the Zoom link one more time around 8am
Friday at 8:30: it's on!

Questions
Message us under our "contact" link.
Location
Hosted at Online Stream
Houston, TX
Houston, Texas United States
When
–