Juan Calderon
– Hosted at Zoom
part of a series on Nature
About the speaker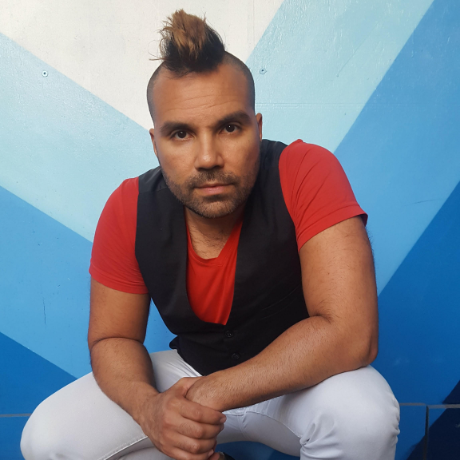 Juan Calderon has been hosting retreats for the last 7 years. Juan calls himself a Juanderer filled with childlike curiosity about nature, gorgeous destinations, and animals in their natural habitat. Juan has traveled to over 60 countries in 6 continents and has organized over 30 in-person retreats. This month, he had to change it up. So, he created his first Online reTREAT. What is he doing? He's been living in a Geometric Bio Dome in the Costa Rican jungle next to a river, a waterfall, a mountain, a rainforest, a jungle, and tons of animals. His neighbors are sloths, monkeys, hummingbirds, toucans, butterflies, geckos and so much more. Surrounded by nature Juan has access to all the magic at his doorstep. He takes daily walks and records his every experience. Why? Juan has family and friends in places where they don't have access to nature. So he figured, he would deliver nature digitally. If you have access to the internet, you can use your phone, laptop, desktop, tablet or smart TV to access The Magic. The Costa Rican Jungle Magical reTREAT!! Juan invites you to wear your animal print or safari outfit for our Zoom get together.
Local partners
Additional details
May's Theme is Nature
What can nature teach us about living with strength, vulnerability, and grace during these challenging times?
In the book Emergent Strategy. by Adrienne Maree Brown, Naima Penniman reflects on the decentralized strength of oak trees: "Amidst the whipping winds and surging water, the oak tree held its ground. How? Instead of digging its roots deep and solitary into the earth, the oak tree grows its roots wide and interlocks with other oak trees in the surrounding area."
It's natural to be feeling alone and scared when storms come our way. But nature, in all its forms and stages, shows us time and time again that resilience comes from adapting, collaborating, and leaning on the support systems around us. By moving away from the idea that we need to be strong on our own, we open up possibilities in our lives and build our collective resilience.
Whether it's in person or from afar, find the networks you can interlock with and ground yourself in them. Lean on those branches of support and hold on tight. Surviving and thriving in hard times requires us to bind together even while apart.
Our Salt Lake City chapter chose this month's exploration of Nature, David Habben illustrated the theme, and it's presented globally by WordPress.com.
Location
Hosted at Zoom
[on-line]
Boston, MA United States
When
–