Hamilton Glass - CMRVA Celebrates 5 years
– Hosted at Your home
part of a series on Radical
About the speaker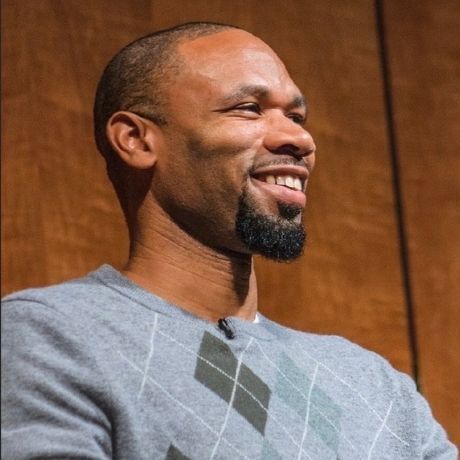 Hamilton Glass is an artist native to Philadelphia, PA and currently based out of Richmond, Virginia. Growing up in Philadelphia allowed Hamilton to experience different cultures and art. As a young child his mother constantly enrolled him in art classes at the Philadelphia Institute of Art. Here he gained a strong foundation that allowed him to tap into his creative side and begin his journey as an artist.
After graduating from Arch Bishop Carroll high school, Hamilton started his college career at Morris Brown College in Atlanta, GA. After a semester in Atlanta Hamilton realized that it was not for him and chose to move back north to Hampton, VA. At Hampton University he obtained his Bachelors of Architecture and went on to work within numerous architecture firms in Virginia and New Jersey.
Hamilton Glass's career as an artist stems from his architecture and design background. Despite working in the architecture field for 7 years, his passion for public art pushed him to start a career as an artist.
Public art has always been a big influence and inspiration of his, because of its power to influence and inspire the surrounding community. With every project he is given to create, a message is built in that connects the work to the community to in which it lives. Hamilton's work usually distinguished by his use of architectural elements with bright vivid colors and sharp lines. The colors and unpredictable lines are used to convey a certain energy and movement in each piece.
Local partners
Worth Higgins & Associates
Just as we did when our company was founded in 1970, we continue to call ourselves "printers" – and so do our customers. Makes sense. Offset, digital, wide-format, and letterpress printing are today the core technologies of Worth Higgins & Associates. UV ink and coating, foil stamping, embossing and die cutting are tools of the printing process that we handle extraordinarily well in helping our clients achieve their creative goals and take their ideas beyond their imaginations.
ettain group is the Talent Solutions Company that delivers Recruitment Solutions and Managed Solutions in five practice areas: Technology, Healthcare IT, Digital, Professional, and Government. From discovery to execution, we help our clients successfully design, develop, and deliver critical technology and business initiatives, from providing individual resources, to staffing and managing programs and projects, to running entire recruitment processes. Founded in 1996, with nearly 5,000 employees and consultants currently at work, we offer opportunities across North America, with 25 offices located in 17 key markets. We are a proud recipient of ClearlyRated's Best of Staffing Diamond Award for both Client and Talent Satisfaction for 9 consecutive years, an honor achieved by less than 2% of our industry.
Location
Hosted at Your home
123 Wash Your Hands Road
Richmond, VA United States 23230
When
–