Chioke Mose-Telesford on Fantasy
November 18, 8:30am - 10:00am EST. Hosted at Grand Circus
part of a series on Fantasy
About the speaker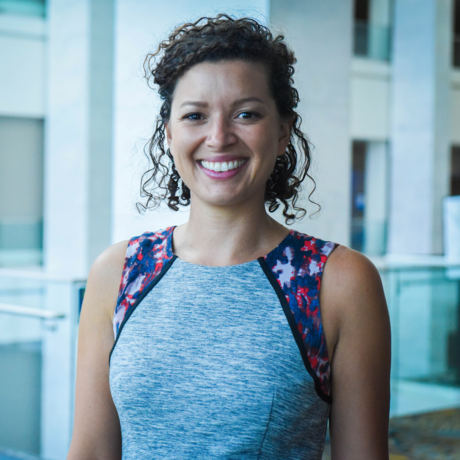 Chioke Mose-Telesford is the Director of Community Programs for Grand Circus, where she is working to diversify the tech industry. She works with schools, foundations and non-profits to develop programs focused on youth, inclusiveness within tech and adult workforce development. She recently helped launch DEVELOP(her), a program to train women from the Flint and Detroit communities to be software developers. "Detroit is already well ahead of Silicon Valley (on diversity)," she said. "But we can do better."
Prior to Grand Circus, Chioke worked in operations management in Atlanta and in the education sector in New York and Detroit, focused on academic achievement and college access. She is President of the Stanford Club of Michigan and a member of the Detroit Alumnae Chapter of Delta Sigma Theta Sorority. Chioke and her husband reside in Sherwood Forest, where she "spends way too much time finding ways to keep rabbits from eating her veggie garden."
"Most of my work has been about finding ways to help others develop their potential," she said. "In my role at an education non-profit for Detroit youth, I was of course overjoyed when my students got into college and received scholarships. But for me, it was the 'small' milestones that made me the most proud – students mastering fractions or receiving an A on a Chinese exam. My favorite days were when students would run into my office to 'gossip' about their academic achievements."
Local partners
We're building an energized tech community of developers, learners and entrepreneurs in Detroit and we're looking for like-minded individuals and entrepreneurs to join us.
Whether you're looking to change your career, network with tech professionals, or share space with other innovative entrepreneurs, we welcome you with open arms.
Additional details
As always - doors open at 8:30am with the talk beginning promptly at 9am. Our speakers are generally given 20-30 minutes with a bit of time afterwards for your questions and mingling!
Street parking is available as well as several nearby parking garages. There is an app for street parking and please be sure to follow any posted signage as there is quite a bit of construction happening in downtown Detroit.
Location
Hosted at Grand Circus
1570 Woodward Ave., Level 4
Detroit, Michigan United States 48226
When November 18, 2016
8:30am - 10:00am