Charlotte Roller Girls
April 6, 8:30am - 10:00am EDT. Hosted at 10 Park Lanes
part of a series on Game
About the speaker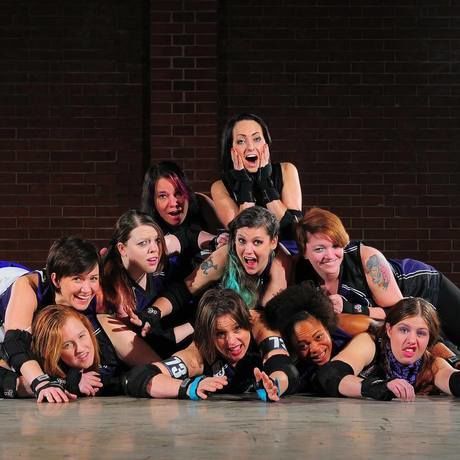 Established in 2006, Charlotte Roller Girls, Inc. (CLTRG) is a skater-owned and operated sports organization comprised of women and men from all walks of life. Formed to promote the sport of roller derby and enrich the Charlotte community, the league and its members donate time and a portion of bout proceeds to local charitable causes.
Flat track roller derby is a fast-paced, high-contact team sport that requires speed, strategy, and athleticism. Modern day roller derby came to life in 2001 and has grown quickly since then. This is in large part due to the ease of setting up a flat track—it can be done on any flat surface that is suitable for skating, such as skating rinks, warehouse floors, basketball courts, parking lots, and even airplane hangars.
CLTRG was admitted in June 2011 as a Full Member League of the Women's Flat Track Derby Association (WFTDA), the international governing body for the sport of women's flat track roller derby, and a membership organization for leagues to collaborate and network. The WFTDA sets standards for rules, seasons, safety, and determines guidelines for the national and international athletic competitions of member leagues. Currently, there are 380 Full Member Leagues and 65 Apprentice Leagues
By honoring and encouraging self-expression and diversity, we've created a safe and organized environment that fosters health, well-being and personal growth. In addition to our dedication to our sport, all league members have day jobs including bankers, educators, medical professionals, homemakers, artists and more!
Being skater-operated means that everything we do – from websites and bout posters to intense training and team travel and events – is the product of hours of hard work behind the scenes by our skaters, officials and volunteers. With all this diversity and dedication together, the Charlotte Roller Girls are one kick-butt league!
Local partners
Location
Hosted at 10 Park Lanes
1700 Montford Drive
Charlotte, North Carolina 28209
When April 6, 2018
8:30am - 10:00am