Charlie Roucha
December 14, 8:30am - 10:00am CET. Hosted at NewWerktheater
part of a series on Tradition
About the speaker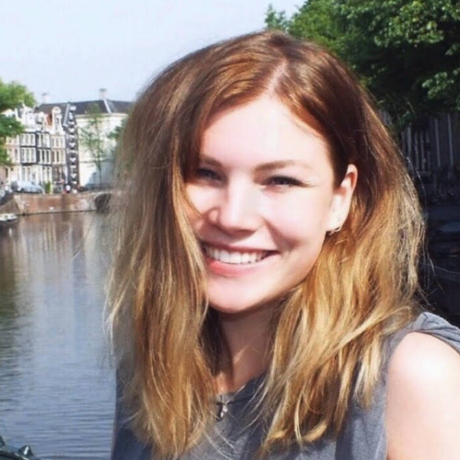 Charlie Roucha (1992) is the founder of the online community Lees een Boek (Read a Book). Lees een Boek celebrates great books and the authors who wrote them. The community connects with its followers by their shared love for literature.
As a child, Charlie was read to every night by her mother. But when she was three years old, she didn't want to wait for bedtime anymore so she taught herself to read. Not because she was some kind of wonderchild, but simply because she was extremely impatient. She wanted to read, always and everywhere and to this day she still does.
Charlie finished her Bachelor Journalism and Creative Writing at the Hogeschool van Amsterdam in 2016. She wrote for Scholieren.com, Nu.nl, PARK Magazine, Spunk.nl. She wrote and worked for the cultural radio program VPRO Nooit Meer Slapen and read her own work at the literair event called Notes of a Dirty Old Man a number of times.
Besides running Lees een Boek, she works as a Social Media and Marketing Specialist at My Bookstore Amsterdam. She writes a monthly personal essay for Touristico.com, is a freelance copywriter, blogger and social media consultant.
Local partners
For more than two decades, Aquent has specialized in placing marketing, design, and interactive talent who thrive in Fortune 500 companies. Their recruiters have in-depth knowledge of these disciplines and recruit exceptional talent with cutting-edge skills and industry knowledge.
Since it opened in 2017, NewWerktheater has become a spot for an energetic and elegant eclecticism unfound elsewhere in Amsterdam. With a visceral vision, …,staat reinvented a historic daylight theatre into a labyrinth of spaces to create a home for everything they love. Artists, magazines, good fine food, coffee.
Location
Hosted at NewWerktheater
Oostenburgergracht 75
Amsterdam, 1018 NC
When December 14, 2018
8:30am - 10:00am