Bryce Laguer
July 13, 8:30am - 10:00am EDT. Hosted at The Fillmore Charlotte
part of a series on Intention
About the speaker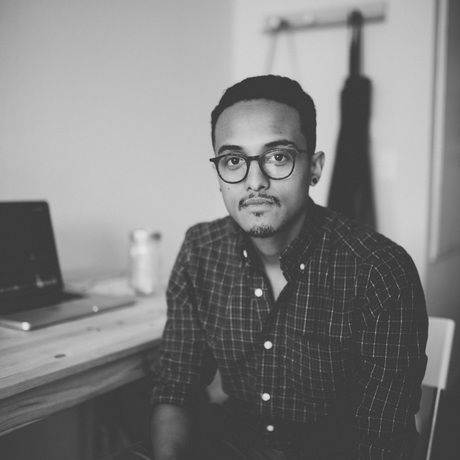 Bryce Laguer is the owner of Basal Coffee, which opened at LaCa Projects this Spring. The word "basal" refers to a foundation, base or essence. Bryce and his wife designed Basal to offer Charlotte a welcoming place, as well as a social hub of multicultural affairs that highlights Charlotte's West Side. Basal is founded on four principles: Care, Sustenance, Service and Creativity.
Here are Bryce's words on his background:
As a child growing up off of the shores of New Jersey, the only phrase that was ever consistent in my abilities was that I had "potential." Potential. The word makes my stomach turn. As a kid it was a reminder that hinted at the idea that I was not disciplined, that I would yield at difficulties, and that I would never be able to meet the challenge. As time passed, these feelings of inadequacy became challenges to tackle, leading me to push through high school and go off to college. When I arrived at Full Sail University in 2010 I had a very simple goal. To no longer be a victim of potential, and begin mastering my abilities. I wanted to be dangerous. I'm talking Arnold Schwarzenegger in Predator meets Bruce Lee in Return of the Dragon dangerous. I wanted to kick ass.
After juggling eight internships that included the likes of Behance and Lure Design Inc., I quickly began to understand the importance of one's authenticity as a designer and the community we invest in. Like my first mentor the late Audrey Harlan once said, "You do not deserve a damn thing, you need to develop and give something to this city. She tends to take care of those who do that." These words changed my life.
It was a call to action to cherish the city my wife and our family call home. It was a reminder to make substantial content with great people. It was an encouragement to do well with my time and not waste it. So here's to you purveyors of hard work and creative diligence. Let's strive to create, with exceptional skill and care.
Local partners
Location
Hosted at The Fillmore Charlotte
820 Hamilton Street
Charlotte, North Carolina 28206
When July 13, 2018
8:30am - 10:00am